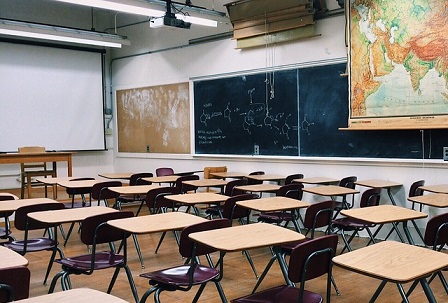 Private school fees vary considerably across Australia, with parents paying anywhere between $6,000 and $40,000 for a Year 12-day student attending a metropolitan private school in 2018.
However, private school fees have risen by 64% over the last decade, putting a further strain on working families who are already struggling to keep up with the rising cost of living.
To help alleviate these pressures, insurance giant QBE has launched a new product that allows parents to protect their children's private school education if they become involuntarily unemployed, insured or disabled.
'School Fee Protect Insurance by QBE' is the only dedicated school fee insurance product in Australia and is aimed at giving parents peace of mind when they need it most.
QBE general manager consumer, affinity and banking partnerships, Eleanor Debelle, said rising fees have created "enormous financial stress" on ordinary families.
"Consumers have always been able to insure their house, car, boat and even their pet, but until now they haven't been able to insure private education, which is often the second most expensive household spend after the family home," Debelle said.
School Fee Protect Insurance founder and managing director, Johnny Marchant, said he had consulted with many headmasters and bursars from a wide range of fee-paying schools during the development of the product to understand the size of the problem.
"The overwhelming reaction has been that this is an incredibly useful initiative for both schools and parents in the current economic climate," Marchant said.
Until now, the only option for families in Australia to protect against the risk of defaulting on their school fees has been income protection insurance, which may have lengthy waiting periods and will adjust benefit payments should you receive other income.
Income protection often excludes dangerous or hazardous occupations such as police, firefighters and roles involving heavy manual work.
On the other hand, 'School Fee Protect Insurance' will pay benefits in addition to other income, has no waiting period and does not consider occupation type.