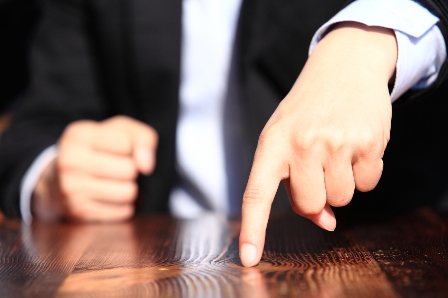 Earlier this week, an analysis revealed that seven private schools in Sydney are planning to spend a combined sum of more than $365m on new facilities, including a castle-like library, rooftop learning terraces, an orchestra pit and a ballet studio.
Among the schools noted in the analysis of development applications, which is currently waiting for approval from the NSW Department of Planning and Environment, were Loreto Kirribilli, SCEGGS and Scots College.
A report, which appeared in Fairfax publications on Monday, said the 'extravagant' building plans had gone ahead despite complaints from neighbouring residents and local councils.
However, Scots College principal, Ian Lambert, said the planned refurbishments at his school were necessary as several facilities were "no longer fit for purpose".
"The Stevenson Library building and facilities require ongoing maintenance as they offer limited functionality for contemporary teaching and learning practices," Dr Lambert told The Educator.
"This pivotal space is in need of an upgrade to make it a more useful facility for teaching and learning in the 21st Century."
Dr Lambert said the project will prioritise the delivery of essential student amenities and learning spaces as well as creating more inclusive spaces by bringing the building in line with NSW Government disability inclusion guidelines.
"The Scots College is currently exploring options as part of a masterplan which includes a significant increase in on-site parking and moving pick-up and drop-off on campus," Dr Lambert said.
He added that the Stevenson Library upgrade has been prioritised to enable the relocation of students during the delivery of the masterplan.
Once refurbished, the upgrade will deliver a number of key benefits to students, staff and the broader community, including a refurbishment of 7-10 new learning spaces, new catering facilities for day students and an increase in onsite toilet facilities.
It will also deliver improved accessibility for disabled students and staff through the introduction of lifts to the library and learning spaces and a new access route through the school, allowing students to move between buildings internally and reducing the requirement for students to use public footpaths
Dr Lambert said no government funding will be used in the renovation of the Library building.
"The College community is working diligently on fundraising to enable the renovation," he said.
Another school named in the analysis was Loreto Kirribilli, which submitted plans for a $103m staged redevelopment of the school. This includes a new five-storey "innovation centre", outdoor rooftop learning terraces and two "vertical connection pods".
Loreto Kirribilli principal, Anna Dickinson, said these projects were part of a 50 year "masterplan" to redevelop or replace older buildings across the campus.
"Our buildings are ageing – we are stretching them as far as we can. Over the past 30 years we have renovated sections of the school to ensure the buildings keep pace with the times, but this is not a sustainable approach for the long-term," Dickinson told The Educator.
"Work will be undertaken in phases over 50 years, subject to fundraising and donations. Our site is landlocked so it is a matter of reconciling how we are utilising our current site, and that by its very nature is a long- term project."
Dickinson pointed out that no recurrent funding from the government can be spent on capital works, adding that "it is a misnomer to confuse the two matters".
"Government funding is spent on the operational costs of education and must be accounted for on an annual basis," she said.
"Each phase of the project will be funded by a capital appeal within our community."