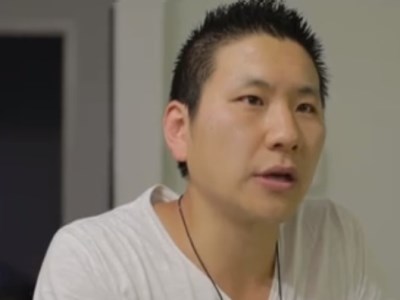 In May last year, The Grange P-12 College, located in the Melbourne suburb of Hoppers Crossing, hired Australia's first in-house school lawyer,
Vincent Shin
, to educate students about legal issues they might come into contact with.
The school, whose students come from 60 different ethnic backgrounds, also has a large number of students from disadvantaged families. From time to time, such students face issues such as domestic violence and abuse.
However, very few come forward to talk about it – and that's where Vincent Shin's presence at the school is so important.
PLGRM Media has released a documentary about Shin's personal experience with family violence and the School Lawyer Project entitled 'The High School Lawyer'.
The video detals how through opening up about his own experiences with domestic violence, Shin has been able to connect on a personal level with students from broken homes.
"I assist victims who are currently suffering in silence, give them a bit of encouragement to speak out about it," he told
The Educator
.
"Speaking out about this will hopefully keep the conversation going for this disgusting social issue to just disappear."
Shin said he has been in talks with Victorian Legal Aid, which is looking to expand the school lawyer concept, however he added this process remains in the early stages.
Despite the issue of domestic violence being a very personal one to him, he said this hasn't been an obstacle to his important role at the school.
"It's the first time I'm publically sharing what is quite an intimate part of my life so I'm very much unsure how to deal with it all but quite happy to share," he said.
"I'm just going to sit back and see what happens."
Shin said that he hoped the documentary would be a "good step forward" in terms of tackling family violence and encourage those who are experiencing it to share their own stories.
"The issue of family violence is very much on the table for discussion across Australia and Victoria," he said.
"The Royal Commission into Family Violence just finished up, the recommendations are out, the conversation is still continuing and there are several prominent people who have spoken out about their experiences.
"I feel like having my story out there for some of the kids to see. If they do in fact find this clip, which I have no doubt they will come across, I hope that I can inspire some of the kids at my school to really be tenacious with life."
Shin cautioned that while domestic violence was a very difficult situation for many children, there was "a light at the end of the tunnel".
"Hopefully my story can really demonstrate to some of the young people who find themselves in a similar situation that I did, to really chase their dreams and just go for it, regardless of their background and where they come from."
Watch the full video below
: