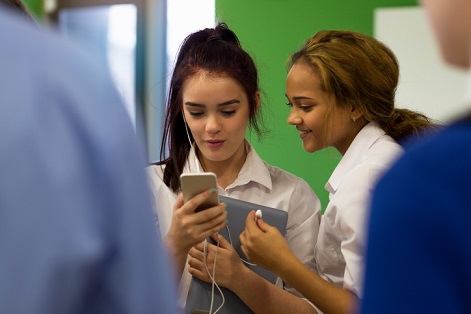 A recent study by the Gonski Institute for Education found that Australians have negative views about smartphones and social media in general.
The survey, which involved 1,700 respondents nationwide, found that 92% of Australians believe that smartphones and social media have reduced time children have for physical activity and active outdoor play.
However, this is just one of many challenges that educators are experiencing when it comes to achieving ed-tech excellence in their schools.
The Educator's 2020 Education Report recently asked senior educators from all states and territories to share their experiences in this important area. The three recurring challenges educators faced were the lack of time, money and willing staff.
"There are only so many changes you can implement at one time," one respondent told The Educator.
"We could have more new technology, but we have higher priorities with classroom pedagogy that mean technologies are often pushed to the backburner".
The speedy upgrades in technology made also it hard for educators to keep up despite their willingness to adopt the technology to improve their teaching and comply with government guidelines.
"The NSW DoE has released the Maturity Framework which goes some way to self-assessing our technology directions," another senior educator said.
"However, I would love to see case studies of successful and meaningful technologies implemented in schools that have enhanced teaching and learning outcomes and not just technology for technologies sake".
The biggest obstacles
Resistance to change from existing teaching staff: 45.12%
Insufficient budget to purchase cutting-edge technology: 42.68%
Lack of time to research and implement new technology: 36.59%
While some school heads noted issues with having competent staff who can improve ed-tech outcomes, one respondent said they were at "least lucky to have an IT expert in their team who is up to date with technology."
However, the respondent added that they still found it difficult to know which technology to procure.
"We have still made mistakes by investing in the wrong technology for our context," they said.
"[This is] particularly pertinent in a primary school where our needs are often not authentically considered".
The full version of the 2020 Education Report will be published in March.