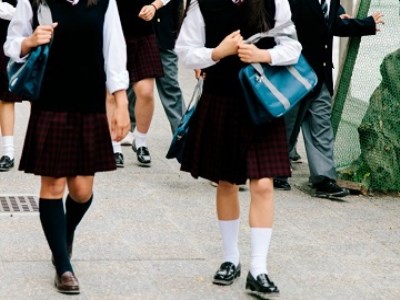 As the number of people living in major metropolitan centres increases, securing school enrolments is becoming an increasingly frustrating task for many parents.

The demand by parents for a quick and seamless process to enrol their children in a 'best fit' school is matched only by principals' need to secure those enrolments with as little hassle as possible.

Three years ago, School Places arrived on the scene to offer a solution to this issue, giving parents the ability to freely search and apply for school vacancies from the company's website.

Since then, the company has evolved into a personalised service that helps match families to more than 12,000 available private school vacancies.

Now, School Places has announced that it is taking its model to Malaysia, assisting international families coming to Australia with private school enrolments.

The move comes after the company secured an investment from OSK Technology Ventures, a private equity firm that specialises in expansion and growth capital.

School Places CEO, Natalie Mactier, told The Educator that the international family market presents exciting opportunities for growth and builds the company's offering for its target segments.

"Australian schools currently working with School Places will understand why an external investor has recognised the value of a private school marketplace that matches parent demand with real time vacancy," Mactier said.

"OSK could immediately see how the site's back end functionality that we've built and refined over the last three years could be applied to the Malaysian private school and international school market."

Mactier said this further validates the model for Australian schools looking for a more streamlined, discrete and effective way of generating applications for specific enrolment gaps at the school.

"Our long term vision is to create a private school vacancy marketplace across the Asia Pacific region that helps local and international families seek out and secure an enrolment at their chosen destination," she said.

"By building the School Places brand offshore, we'll be able to further assist international families coming to Australia who require private school enrolments for their children, from their country of origin.

"In many cases, the Australian school does not need to be CRICOS registered to be able to accommodate these students as they are not arriving on a student 500 Visa."

In Malaysia the number of students enrolled in its 170 English-medium international schools has increased by 146% in the last five years from 29,000 students to 71,500 students.

Patrick Yee Chee Wai, executive director of OSK Ventures International Berhad said the rising popularity in Malaysia of English-medium international schools has resulted from education sector reforms in 2012.

"[These reforms] removed limits on foreign ownership in international schools, and the 40% enrolment cap for Malaysian students and introduced tax incentives," he explained.

"We believe School Places will benefit both Malaysian schools and parents and will elevate the current school placement experience in our local markets."

School Places is working towards an official launch in Malaysia in September 2017.

The business will be run via a wholly owned subsidiary based in Kuala Lumpur and staffed by local employees.