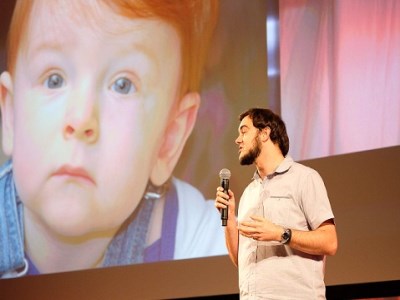 Pokémon Go – it's the app taking the world by storm, and now one teacher is exploring ways in which it can improve the way students learn in the classroom.
Craig Smith
, deputy principal of Newcastle's
Aspect Hunter School
for Children with Autism, has put together a guide to inspire parents of children with and without autism.
It's called
Explore Everything with Pokémon Go
, and is already available as an ITunes course.
Smith told
The Educator
that the course is an opportunity to practise social skills, explore senses, to learn, and teach others.
"I'm seeing Pokémon Go as a fantastic way of better building learning relationships between home and school," he said.
While Pokémon Go might not be directly used in class to the extent of other creative gaming tools like Minecraft is, Smith sees a far greater potential for the app to build on flipped classroom pedagogy, allowing educators to create learning experiences that young people can engage in using Pokémon Go in collaboration with their families.
"For example, researching local history through the lens of Pokémon Go could entail educators setting tasks for students around exploring local sites of historic and civic importance, which are very often associated with PokéStops," he explained.
"Through this, students could track down these sites, photograph them, perhaps with a found Pokémon Go in view, and then do research on the importance of that site."
Smith added that in this way, Pokémon Go can be used as a motivational tool that connects with the special interests of his students, and allows his school to meet important student goals.
"Three of these are health, related to going for a sustained walk outside with friends and family; social skills, related to the expressive and receptive communication skills being exhibited when you catch Pokémon with friends or meet new trainers in your area; and creative academic engagement, the pedagogy for which is what I hoped to demonstrate through my 'Explore Everything with Pokémon Go' learning experiences," he said.
Smith said he intends to expand the range of learning activities for this course.
"At our Aspect Hunter School, part of Autism Spectrum Australia, our teachers get very excited about the new learning opportunities that arise that tap into our students special interests such as we've experienced in the past with Minecraft, and with the Pixar movie 'Inside Out', and now with Pokémon Go," he said.
"At our professional development days we play the games together, share what we've learned about how our students and our community relate to and gain benefit from these special interests, and build up our learning resources accordingly."
Concerns about Pokémon Go in schools
As the popular new app enjoys a meteoric rise, some are warning that Pokémon Go could have a distracting impact on students.
Nature Play WA Inc – a not-for-profit association advocating an increase in outdoor activities for youth in Western Australia – said that while it was encouraging to see kids using smartphones to play Pokémon Go outdoors, it had reservations about their use at school.
"It's getting kids outside and getting them active, and that's never been more important. We have kids who are grossly unfit on average and are in danger of suffering from chronic disease and mental health issues as a result," the company's CEO, Griffin Longley, told
6PR Morning Program
.
However, he added that the popular new app could be adding to an existing obsession with smart phones which is having a negative impact on youth.
"I think it's problematic. Smart phones in schools are an issue. The average Australian kid already spends 23 hours a week on their phone," he said.
"I'm of the view that kids are better leaving these devices at home or at least having them off during school hours, because they get in the way of the direct communication that is so important as they grow up.
"But if schools are ok with kids being on their phones, it's probably best they're playing Pokémon Go because it involves them being outside and being active," Longley said.
The WA Education Department said that schools will have to wait and see what impact the app will have when students return to class next week.