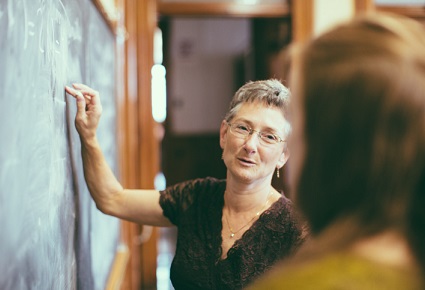 It might seem inexplicable for a school to be without a principal. After all, who else in the school but a principal could manage such a complex, multi-faceted role?
The answer to that question, according to a growing number of schools in the US, is teachers – or more specifically, a teacher leadership team.
While some schools differ as to how they implement the model, it generally works like this:
The school compiles a three-teacher leadership team responsible for discipline, paperwork, budgeting, teacher assessments, communication with parents and attending meetings.
Other teachers can be divided into four committees that are focused mostly on research, communication, professional development and safety/well-being.
According to the US Teacher-Powered Schools Initiative, there are nearly 100 schools throughout the US using the model.
So what does this mean for school principals? And could it work in Australia?
Australian Secondary Principals Association (ASPA) president, Andrew Pierpoint, said having many people contribute to the leadership does not necessarily equate with "many being the leader".
"In any group a leader generally rises to the surface, self-nominated or pushed/supported by others," Pierpoint told The Educator.
"The majority of secondary schools [or combined primary / secondary] have in excess of 1,000 students and 80 staff. The communities these secondary schools serve are diverse and often far-reaching."
Pierpoint said the relationships between parents, students and staff alone suggest that a committee approach to leading the school community would not work.
"At best, this model may only work in a small school setting," he said.
But according to Kira J. Baker-Doyle, an associate professor of education at Arcadia University, the rise of teacher-led networks in the United States could not have arisen at a more critical time.
"It is safe to say that US public education is in flux right now," Baker-Doyle wrote in Education Week.
"Not only are social issues such as homophobia, racial injustice, religious intolerance, and xenophobia prevalent in schools today, but the entire structure of public schooling as we know it may change with the new political administration."
Baker-Doyle this makes such networks even more vital.
"They help educators to hold their schools and districts accountable to student rights and needs, allowing them to respond quickly, caringly, and effectively to whatever challenges may arise," she wrote.
Related stories:
Principal resigns 'for his students' safety'
How principals can benefit from a leadership coach