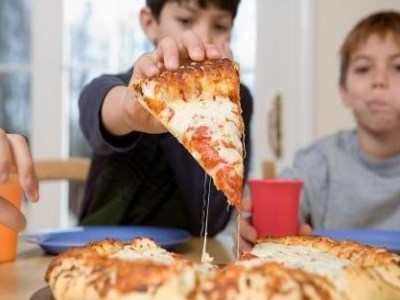 School attendance rates will be put under the spotlight following reports that schools in Queensland are enticing students with pizza parties and ice blocks in an effort to boost sagging attendance rates.
Queensland deputy Opposition leader, John-Paul Langbroek, said schools are "doing whatever it takes" to improve student attendance.
"If a student has an attendance record of 90% every year, by the time they reach Year 10 they will only be at a Year 9 level," Langbroek told
News.com.au
. "That's why schools are doing whatever it takes to get Queensland kids to school."
The state's Education Department guidelines allow schools to have pizza or ice cream days twice a term if they choose to but any more than that is not recommended.
"As I've travelled the state, I've seen schools use a number of strategies, including special activities, breakfast clubs and awards to improve attendance," Langbroek said.
However, Queensland Health senior public health nutritionist, ­Penelope Hamilton, said rewarding students with junk food can have consequences for their health.
"Giving pizza and ice blocks as a reward often leads to children over-eating these 'special' foods that have little nutritional value," Hamilton said.
"In addition, it can interfere with kids' natural ability to regulate their eating, and encourages them to eat when they're not hungry to reward themselves."
Meanwhile, 11 recommendations have been put forward by a parliamentary committee to improve attendance rates, including setting strong attendance rate targets.
Queensland Education Minister, Kate Jones, accepted all 11 recommendations, saying the overall attendance rate was around 91%, with particular improvements in Indigenous student attendance.
"But there is clearly still more to be done and that's why we will continue to work with schools to ensure these positive trends continue," Jones told the
Courier Mail.