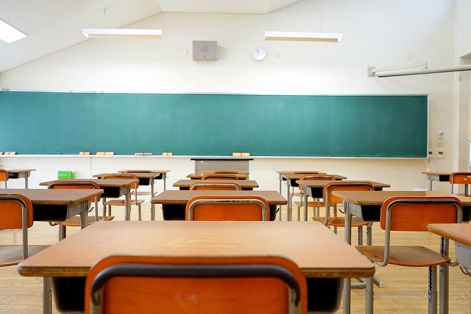 Reports have shown that more than 30% of Australian teachers leave within their first five years in the role, driving home an alarming reality: Australian schools are facing a serious teacher shortage.
In response to this, the Federal Government launched a formal inquiry into the status of the teaching profession to examine ways in which the status of the teaching profession can be lifted.
According to dozens of submissions made to a federal inquiry, this issue is being compounded by a lack of support and respect for the profession.
However, despite more than a year having passed since the launch of the inquiry, there is little sign that the situation is improving.
'Principals resorting to desperate pleas'
According to NSW Secondary Principals' Council president, Craig Petersen, 2020 is a year in which the teacher shortage will become "critical".
"It is not unique to NSW, but is also impacting on other schools, both government and non-government, across the nation and also internationally," Petersen told The Educator.
"In NSW, the Department of Education has recognised the increased difficulty in guaranteeing that every public school is fully staffed by suitably qualified teachers for some time now and in 2018 instituted a staffing methodology review to identify ways to increase the effectiveness of the staffing operation".
Petersen said that at the end of 2019, however, a significant number of schools continued to experience difficulty in attracting teachers at all levels.
"Over the last month, principals who are still trying to secure staff for their schools have resorted to desperate pleas to colleagues on 39 separate occasions," he said.
"Schools in regional and rural areas are particularly affected, with 26 requests during the five-week period".
In terms of subject area shortages, Petersen said the most frequent requests were for teachers of technology, followed by English, PE, maths and then science.
So, what is driving the problem?
Petersen said there are a number of factors contributing to the current shortage.
"Working conditions are a key factor, with a recent OECD report indicating that Australian teachers work longer hours both in front of their classes and on administrative tasks than most other nations," he explained.
"The constant attention on high stakes testing is also impacting on teacher morale by focusing on a limited measure of student achievement and reducing the curriculum to teaching to the test. This, in turn, tends to result in increased student disengagement and decreased teacher satisfaction".
Petersen said another key factor which is often neglected is that as a society, we do not place much value on our teachers.
"Individual parents will often sing the praises of their local school and their child's particular teacher, but as a whole, we tend to under-rate the importance of the work of teachers and the quality of our local schools," he said.
Reform efforts risk neglecting teacher development
The Rev. Chris Ivey is the national chair of the Association of Heads of Independent Schools of Australia (AHISA), said the "serious shortage" of teachers is particularly a problem at the secondary school level. Worse still, he says many of the teachers who are emerging from university are not 'classroom ready' from their initial training.
"The recent reform effort in initial teacher education is welcome, but risks neglecting the role of schools in teacher development, particularly at pre-service and graduate level," The Rev Ivey told The Educator.
"There are existing models of partnerships between schools and universities to deliver high quality professional learning for practising teachers which lead to higher qualifications".
The Rev Ivey said new models of partnerships between schools and universities to train pre-service teachers in programs that go well beyond the traditional practicum model are now emerging.
"We can expect an imminent shortage of teaching talent to focus schools' interest in taking a more active role in initial teacher education through innovative partnership models with tertiary providers".