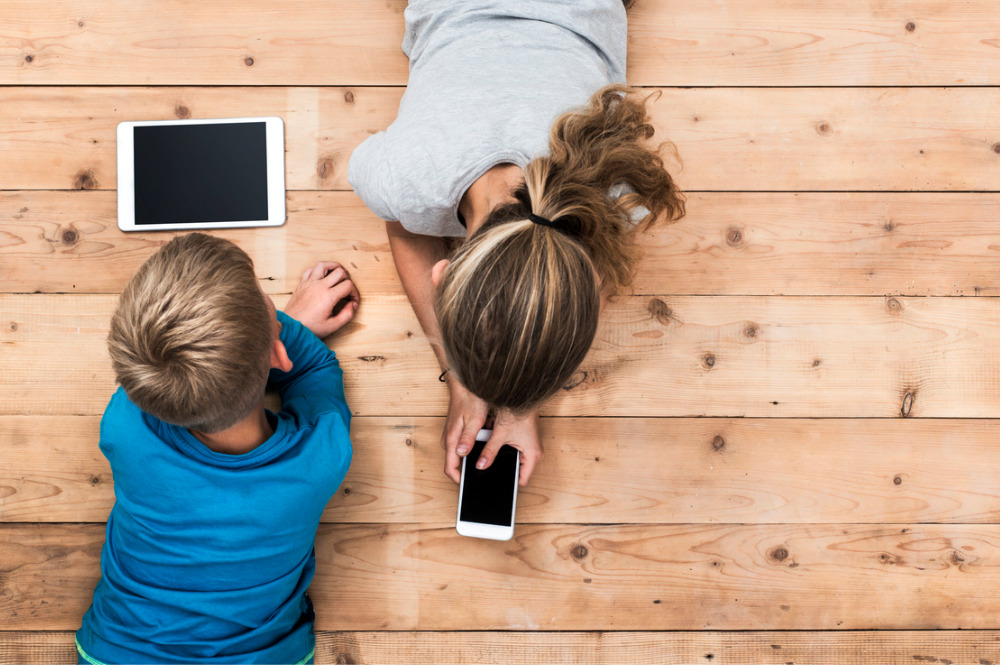 Victorian principals are scrambling to find new digital devices for their students after the government told families they could keep the ones that their schools loaned them in Term 3 last year.
Under the Bridging the Digital Divide initiative, announced by Victorian Education Minister, James Merlino, on December 17, 2020, the Department asked schools to give laptops and iPads to families in need so they could help their children learn remotely during lockdown.
Schools were given two options: Schools could loan out digital devices to families, or if they didn't have enough devices to loan, the Department would issue them to the school to then on-loan to students who needed them. All in all, more than 71,000 devices were loaned out to families across the state.
For the state's school, this was all well and good. That was, until the day before students and staff were due to finish the 2020 school year, when Victorian Education Minister, James Merlino, unexpectedly announced (via Facebook) that families would be able to keep the devices as a gift.
The reaction from Victoria's principals was one of shock and disbelief.
In droves, school heads began to decry the Minister's early Christmas present to parents as an expensive blunder that would create massive financial and resourcing issues for thousands of schools across the state.
Device replacement scheme too little too late?
To allay these fears, the government announced a $24.5m fund to assist schools in replacing the gifted computers. However, some principals say the fund won't go anywhere near meeting the actual cost of replacing the devices.
"The bulk of the cost will fall back on schools – schools that were told retrospectively that if they loaned out computers to students last year, rather than wait and obtain DET computers to loan out, that they would have to gift them this year," Berwick Lodge Primary School principal, Henry Grossek, told The Educator.
"Schools were financially blindsided by this retrospective decision, having prepared their budgets for 2021 ignorant of the fact last year that they would be expected to cough up many thousands of dollars to replace gifted devices".
Grossek said waiting months until replacement computers can be purchased won't help.
"That all has a ripple effect – none of which is welcome".
Clouds of uncertainty hang over Online NAPLAN
Meadowglen Primary School principal, Dr Loretta Piazza, says the state's principals been given until 28 February to distribute devices to students.
We received 110 devices from the state government, but the remaining 250 that were distributed to students during remote learning belong to the school," Dr Piazza told The Educator.
"As a low SES school, we are very used to supporting our families and we do this willingly. We would have happily worked with the Minister to distribute these devices, but principals were not consulted or asked to provide feedback on how best to achieve this initiative with the aim of causing minimal disruption to programs".
And huge disruption it has caused, says Dr Piazza.
"We have to give away more than half of our school's best and newest devices. The monetary compensation from DET is only a fraction of what it will cost to replace them; in fact, we must take in excess of $70,000 from planned expenditure to replace the type and quantity of laptops to pre-COVID times," she said.
"Without these devices at school, students are unable to access online assessment platforms, which is an integral part of teaching and learning".
With Online NAPLAN trials commencing next month, Dr Piazza says this too will be affected.
""The technician's time to re-image these devices is time away from other urgent work," Dr Piazza said.
"None of this was taken into consideration when the Minister made his announcement at the end of last year".
Dr Piazza said that instead of being consulted, principals are having to prioritise and re-direct committed funds, support teachers in reworking the effective delivery of the curriculum and re-negotiate the work of technicians whilst waiting for new devices to arrive in schools.
"This is an unnecessary distraction from what is supposed to be a year for turbo charging learning and ensuring the well-being of our staff and students".
Classroom programs impacted
Australian Principals' Federation (APF) president, Tina King, said that while the BDD initiative's intentions were good, the level of impact has been misjudged, resulting in unintended consequences.
"This has resulted in direct negative impact upon schools from a financial and resource perspective," King told The Educator.
"Some schools have seen shortfalls in fleets and therefore have been unable to run classroom programs which require access and use of devices [for example Robotics, STEM activities]. Other schools have faced severe financial impact as the cost of replacement devices has resulted in monetary deficits".
King said complications have also arisen with devices leased by School Councils.
"In such circumstances, School Councils have signed contractual arrangements with leasing companies and early exit penalties and fees are being applied," she said.
"This is an additional cost to be caried by the school and supplementary to the device replacement cost".
Victorian Education Minister James Merlino has been contacted for comment.