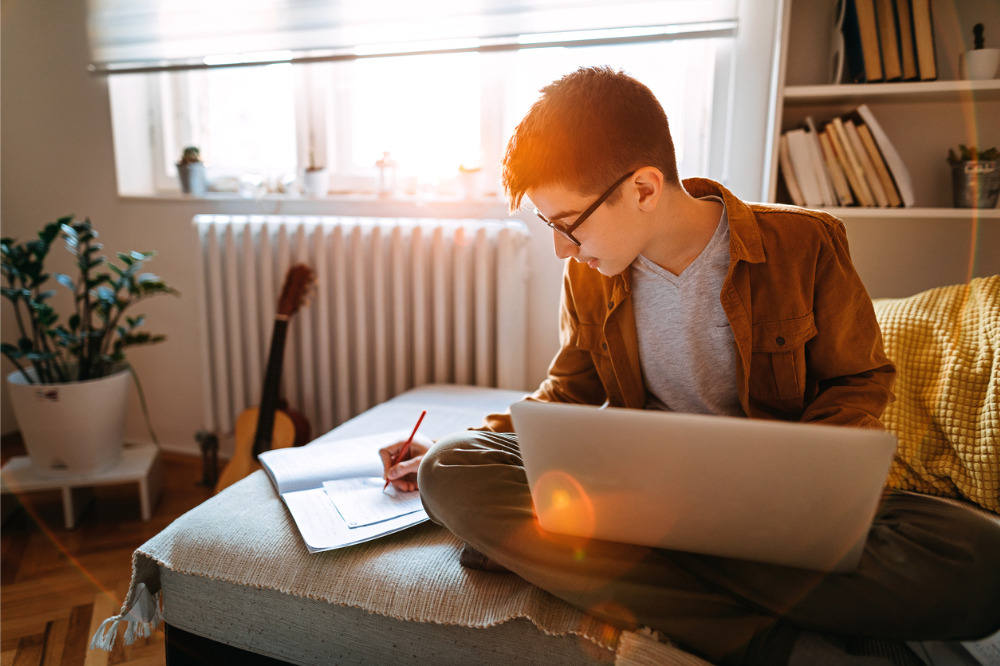 In June this year, the Grattan Institute called on governments to send a battalion of 100,000 tutors into schools between now and Christmas to conduct intensive small-group sessions on reading and maths.
A few months later, a major parent survey found that 1.25 million Australian students have fallen behind due to the school closures triggered by the outbreak of the COVID-19 pandemic, placing even greater urgency on the Institute's call.
Some governments sprung into action to address this crisis. Victoria's Education Minister, James Merlino, announced that 4,100 tutors would be deployed across Victorian schools in 2021, supporting more than 200,000 students across the state.
In November, NSW announced its own $337m program to deliver free tutoring support to students across the state. The Department said it will support schools to identify students who would benefit the most from this intensive support, tailoring it to their requirements.
This week, the drive to get more tutors into schools took a big leap forward, with Teach For Australia (TFA) launching The Tutor Network – an initiative that will provide free resources, training and support for tutors and schools.
"Quality is key when it comes tutoring success, and we want to help ensure this investment of money and time delivers for students who need it most," TFA CEO Melodie Potts Rosevear said.
"Research and experience, both here in Australia and overseas, shows tutoring in small groups is most effective when embedded within schools and aligned to learning objectives identified by the teachers who know their students' needs."
Via The Tutor Network online portal, schools and tutors can access free training, guides, templates and other evidence-based resources that have been provided by subject matter specialists and expert practitioners.
"We have a critical window to help students who fell behind during the COVID-19 disruptions and, with this unprecedented level of investment, we also have a unique chance to see how structured small group in-school tutoring can complement classroom lessons in the longer term," Potts Rosevear said.
"COVID-19's disruptions have shone new light on the depth of education inequity in Australia and we cannot ignore it. We must take what we've learned this year and use it to change the system for the better."
Indeed, taking the most important learnings from 2020 and leveraging these in 2021 is on the priority list of many principals as the year draws to a close.
Margaret Hendry School (MHS) principal Kate Woods says 2021 presents an opportunity to flip the mindset of the community through something as simple as language.
"We see the role of our teachers as being like a 'learning coach' – working alongside the children to stretch and challenge their thinking and develop a personalised program of learning to meet their individual needs," Woods told The Educator.
"A teacher is not a fount of all knowledge at the front of a classroom whose core role is a simple transfer of knowledge to the child – teaching and learning is a collaborative, immersive and ongoing effort involving all parties".
Mooroopna Park Primary School principal, Hayden Beaton, said the need to move to remote learning in 2020 gave his school further insight into the true hardships faced by its students and their families on a daily basis.
"We learnt that our students lacked the most fundamental items at home such as a pencil and paper confirmed and reinforced our belief that for our Wellbeing Program to succeed, we needed to be supporting the whole family," he said.
"Our students face many challenges and just getting to school can be a major achievement. The more we support families with their basic needs the more chance our students have to succeed".
Tim Barrett, head of College Ministry and Director at St Andrew's Anglican College's (SAAC) Institute of Learning, said 2020 gave his school many examples of cultural intelligence in action and, unfortunately, many instances when it was lacking.
"We were able to draw on world events and help the students to observe, discuss, reflect and articulate how their global perspectives changed as a result," Barrett told The Educator.
Barrett said SAAC is now drawing from the massive trove of feedback collated during the pandemic to improve teaching and learning in the year ahead.
"The College gathered a host of data from post-remote-learning surveys that were taken by students and parents," he said.
"This data reminded us of the importance of growing personal capacity, especially in the areas of resilience and self-regulation, and the benefits of student voice and choice".