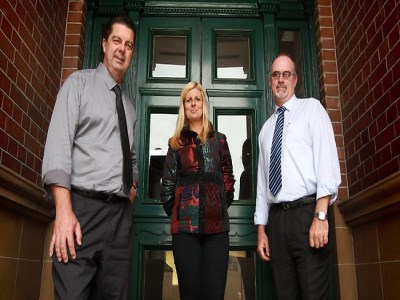 NSW Education Minister,
Adrian Piccoli
, has announced a $113m needs-based funding boost to be shared by 2,000 of the state's public schools next year.
The record injection of Gonski money includes a $10m allocation to help students who have English language support needs.
"This substantial investment in public education is fantastic news for our schools, and a further boost in their determination to deliver improved student results," Piccoli said.
"Having been the first state to sign up to Gonski, we're starting to really see the benefits flow," Piccoli said on Wednesday.
However, Federal Education Minister,
Simon Birmingham
, told Fairfax this week that there are "no plans" to fund the final two years of the Gonski agreement.
Principals have said the Federal Government – which is working to improve Australia's educational performance on the world stage – should take notice that Gonski funding has led to improved teaching and learning.
NSW Secondary Principals Council
(SPC) president,
Lila Mularczyk
, told
The Educator
that data collected from across the state's 2,200 public schools "already shows improved learning outcomes for students most in need."
"This is the premise of the Gonski recommendations. Minister Piccoli continues to advocate as do parent groups, unions, education sectors and peak principal associations in NSW on behalf of every school in every educational sector across all states and territories," Mularczyk said.
"The education funding reform is informed by evidence, including the Gonski principles. I have spoken with my national colleagues and international school leaders regularly. The NSW funding reform model is the envy of many school systems."
NSW Teachers Federation
(NSWTF) president,
Maurie Mulheron
, said that while the announcement was good news, the onus is now on the Federal Government to show its commitment to public education by implementing the full six years of Gonski.
"To ensure this success continues, it is crucial that Prime Minister
Malcolm Turnbull
and Opposition Leader Bill Shorten adopt a bi-partisan approach and pledge the federal funding necessary to ensure the six year NSW Gonski agreement is fully implemented," Mulheron said.
"At the state level, the Labor, Liberal and National parties have shown the way by putting the needs of students first and supporting Gonski. Their Federal counterparts must now do the same."