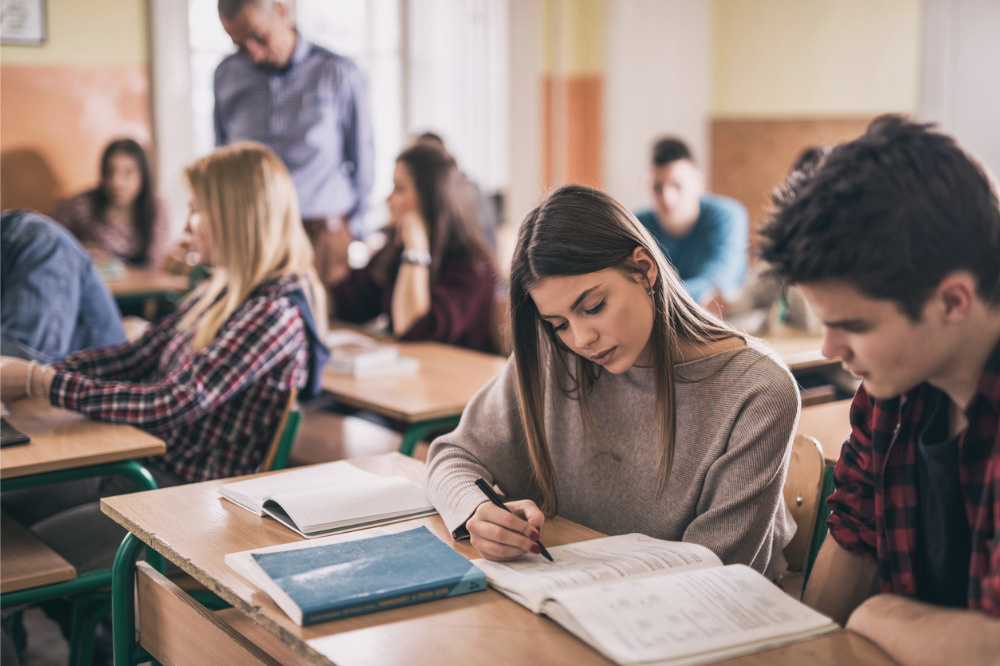 In 2019, the Federal Government announced a major shake-up of Australia's qualifications systems to allow senior secondary students to study subjects at school that count towards a vocational training qualification or university degree.
The reforms were the culmination of a review launched in 2008, which set out to ensure Australian qualifications reflect the kinds of knowledge and skill levels which are increasingly in demand among graduates of all levels and across all sectors.
One of the review's top recommendations was that microcredentials be recognised to allow providers to offer short, highly targeted courses to students and employers looking to fill a skills gap without getting bogged down in red tape.
Recognising this, Haileybury, one of Australia's leading independent schools, developed a microcredential program of its own, called HYCreds, in 2019. The mini courses are aimed at enhancing the life skills of students, boosting their CVs and helping them showcase the unique opportunities they engaged with at school.
Haileybury CEO and principal Derek Scott says microcredentials tie in well with HaileyburyX, which delivers innovative online courses to students globally.
"These 'mini qualifications' will become increasingly important as employers require a wider range of skills," Scott said.
"Haileybury is leading the way with microcredentials and developing a range of digital badges that reflect the diverse skills that our students can and do learn at school. These skills may be technical, such as robotics, but they may also other skills such as communication through debating."
HaileyburyX director, Peter Thomas, said the program is integrated into the school's strategic teaching and learning approach and complements the school's significant investment in digital learning technologies and expertise.
"HaileyburyX complements our significant investment in digital learning technologies and expertise and is connected to many other forward-facing programs such as Haileybury's teaching of innovation and entrepreneurship," Thomas told The Educator.
"The program is motivated not by a desire to use the latest technology for its own sake, but to learn about and use what is effective in enhancing learning. HaileyburyX is part of our approach to being a great world school with a strong social justice mission".
'Microcredentials will only grow in importance'
Thomas said the future for Australian students may or may not be the ATAR — or the ATAR as it is now.
"We think there is a future in which students graduate with an ATAR plus microcredentials representing a range of knowledge, skills and competencies, all of which will be necessary to allow students to flourish in the world as it will be," he said.
"We see HYCreds as increasing our collective ability to learn, adapt, and innovate for the longer-term success not just of Haileybury, but for our students."