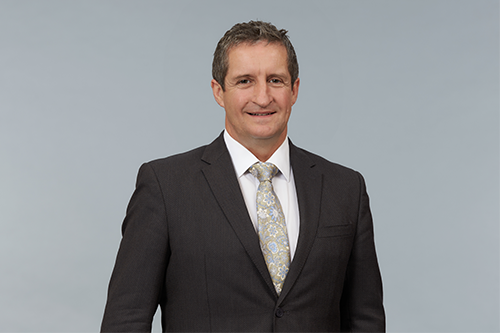 For many schools, the important process of maintaining regular and high-quality professional development in the COVID-19 era has been challenging at best, and chaotic at worst.
However, some schools have found opportunities to strengthen their culture of professional learning and make improvements to the way things were done before the pandemic turned the world on its head.
Indeed, some schools were fortunate enough to have the relevant digital architecture in place before the virus forced schools to shift to remote and flexible learning, allowing staff and students to mange the transition relatively smoothly.
One such school was Haileybury, an award-winning Independent school with five campuses across Australia, including one in the Tianjin outer district of Wuqing, China.
Haileybury principal and CEO, Derek Scott, said Haileybury was in a good position to respond to the lockdown and move to a virtual classroom environment because of a strong digital framework that had been developed in recent years.
"A noticeable change was a strong lift in desire and willingness of staff to collaborate and help each other through all parts of the journey," Scott told The Educator.
He said that as the school moved online there was also an increased value placed by all staff on human connections.
"School leadership responded by doubling down on Zoom and Canvas as the two key platforms for delivery," he said.
"Staff were offered multiple support and training sessions at a variety of different time slots, including out of normal school hours, so that key skills upgrades were targeted and always available.
Other important resources, says Scott, have been 'virtual drop-in sessions' for assistance and a dedicated Digital Learning support team, which was always available.
"Opportunities for teaching staff to PD their peers were also increased and debrief and ideas sharing sessions became very important parts of the week".
Haileybury was recently recognised as a finalist in the Professional Learning Program category of the Australian Education Awards 2020.
In March, the school launched the HaileyburyX project, which allows teachers, parents and students to access valuable course content from anywhere in the world.
Some courses are online, such as a course to prepare students for Year 7 Chinese Language, while others offer blended learning, such as study skills for Middle School students. Other courses include 'The Politics of Climate Change', 'Pharmaceutical Design', wellness strategies and innovation in-house.
Currently, the courses are limited to Australian students but will soon be available to students globally. Courses may also be offered to students with social or financial disadvantage, making elements of a Haileybury education available to those who would not otherwise have access to it, anywhere in the world.
Scott said professional development at Haileybury is underpinned by extensive research into adult learning.
"Our professional learning is premised on relevant, timely 360-degree feedback, best practice peer observations, solution-focussed coaching, diverse opt-in sessions delivered by our own staff," he said.
"This also includes extensive in-house online resourcing across all Digital Learning requirements and co-creation of innovative curriculum content".
Scott also pointed to a strong focus on harnessing "extraordinary expertise and experience" that is present among the school's staff to foster engagement, cohesion and commonality of purpose.
"This is further supported by judiciously chosen external professional learning courses and programs, making available resources up to funding assistance for Masters and PhD-level educational research degrees".