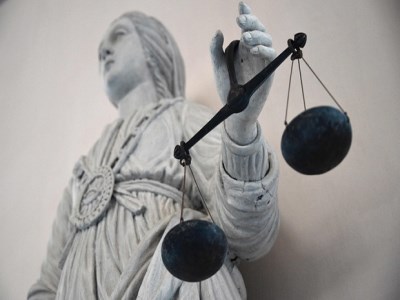 Disability advocates say the existing complaints handling process for incidents of abuse against children with a disability should be replaced with a more effective body, such as the Independent Commission Against Corruption (ICAC).
Some disability advocates say the Employee Performance and Conduct directorate (EPAC), which currently handles complaints, is "deeply flawed" and lacks transparency.
David Roy, senior lecturer at the University of Newcastle told The Educator that a number of parents and teachers groups share his view that EPAC is not only ineffective but "a dangerous conflict of interest" that risks further marginalising Australia's most vulnerable students.
According to figures released last year, just 3% of 500 child protection complaints in the past four years resulted in disciplinary action against teachers or school employees.

Of the 450 that were finalised, 219 were not upheld and 207 were found to involve an incident that "did not amount to misconduct".
Ten were deemed reportable conduct to the NSW Ombudsman but not serious enough for any disciplinary action. However, just 14 led to remedial action.
Roy pointed to recent Senate Inquiries into institutional responses to misconduct, as well as the current Royal Commission, which he said "show the dangers of systems that self-regulate and the potential for systemic cover-up".
"Public schools often investigate themselves and the concern is that too often they appear to find themselves at no fault," he said.
"If you contact any outside authority such as Family and Community Services or even indeed the police, you regularly are informed that the Department of Education investigates itself, usually through EPAC."
Roy said it is usually EPAC which decides if a complaint should be reportable and thus investigated or only a matter for local area management inquiry.
"In effect this can usually means a principal of a school investigates her or his own school. It is therefore of little surprise to find that a principal might find little to no fault over how they run their own school," he said.
Growing calls for Royal Commission
Deputy Labor leader and education spokesperson, Tanya Plibersek, recently joined parents and disability advocates in calling for a Royal Commission into the treatment of children with a disability.
"It's absolutely vital to investigate and expose any instances of abuse and neglect of people with disabilities," Plibersek said.
"It's certainly as serious as [allegations of child sexual abuse in institutions] and it took a royal commission to understand the extent of those types of issues. Until you have this kind of opportunity I think you're only looking at the tip of the iceberg."
Roy said that the current parliamentary inquiry has limited powers to impose any penalties on the Department, because the inquiry only makes recommendations which are then passed on to the Minister and the Department.
"Those groups give a response to outline what they will do, but a Royal Commission has the power to take legal action and impose penalties," he said.
"The problem is thought that the Department might be spending hundreds of thousands of dollars settling cases that families take against it out of court which all have confidentiality agreements."
Roy said this means that the issues can't go public, effectively silencing the families and their children.
"This begs the question of how much taxpayers' money is being spent for the Department to keep people quiet rather than proactively dealing with these issues?" he said.
"Rather than entrenching positions, let's move out of the trench and admit there is an issue so we can all work together to find a solution."
Roy said that should the Department be found to have breached disability discrimination laws, there could be heavy penalties and sweeping changes.
"We could expect to see parents and their children taking the Department to court publicly and being paid out hundreds of thousands of dollars in reparations," he said.
"The key within all changes is that we support teachers to support kids, because teachers are the hardest working element to make a change".