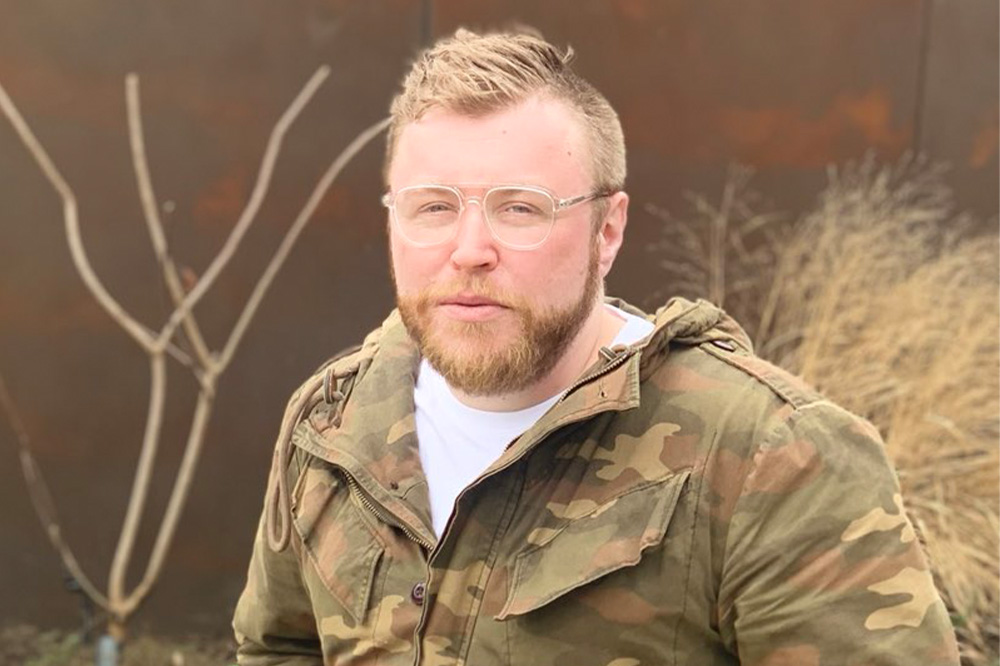 As the education technologist at Wooranna Park Primary School, Kieran Nolan has helped establish the school as a world leader in education technology and future thinking.
Nolan, a Hot List 2019 winner, has enabled his students to build their own 3D printed computer lab using Raspberry Pi, create their own cryptocurrency, vote on hardware and software for the school's open-source STEAM centre, build their own full nodes for various blockchains, and create an educational game that teaches people how to mine Bitcoin.
Students have even created an international Minecraft environment to learn about hardware wallets and financial literacy. These efforts led Wooranna Park Primary School to become only the third school outside of the United States to be filmed by the George Lucas Foundation.
In addition to being a star educator, Nolan is also a CoderDojo Mentor, Blockchain Expert, Business Development Executive and international speaker and will be speaking at the upcoming International Conference on Thinking in Melbourne (ICOT) in July discussing the need to stimulate students authentically and the move away from traditional classrooms to simulated learning platforms.
Below, The Educator speaks to Nolan to find out more about his approach to pedagogy, bridging the achievement gap and how to improve student engagement in the digital era.
TE: What philosophy underpins your approach to technology and future thinking in education, and what does it look like in practice?
An open-source philosophy underpins everything we do at Wooranna Park Primary School. If you look at all the most successful technologies out there, they are all open-source, from Tesla to Linux and Bitcoin, open-source projects have risen to the top because of their nature. We need this mindset across the board in education, I think at this stage legacy mindsets are a detriment to students learning. Also, IBM's knowledge doubling curve, the concept that knowledge now doubles every 12 hours plays a big part of what we do at our school as well. With knowledge at the students' fingertips, I feel that the notion that student voice being at the heart of educational institutions is paramount now more than ever. In practice this means we encourage students to share ideas freely (open-source) and listen to what students want to learn instead of telling them what we think they should learn (student voice).
TE: In what ways have you seen your methods help to bridge the educational achievement gap between low-SES and advantaged students at the school?
I think in many ways now, more affluent schools are at a disadvantage as they are still stuck in legacy mindsets when it comes to innovative education. The great opportunities for low-SES communities to leap-frog over the legacy system and into the future has started to pop up all over the world. A lot of what we do at our school is underpinned by the work of Sugata Mitra, and his "Hole in the Wall" project(s). Basically, where students self-organised into their own "school" with nothing more than access to information online. Bitcoin Beach is the other major inspiration that springs to mind from recent years, a project where students in El Salvador get paid to stay in school on something called the lightning network with software developed in Australia, and in turn have created a circular economy around student learning that has leapfrogged both the legacy financial & education system(s).
TE: I understand that your school is just the third outside of the United States to be filmed by the George Lucas Foundation. Can you tell us more about this?
Initially, Edutopia's Suzie Boss came to visit our school back in 2015 to write an article about the Project Based Learning taking place. I was interviewed about the technology projects taking place. This led into an interest in making films about the school. The films were a three-year process of online meetings that I was a big part of. Unfortunately, when they came out from America to film, I happened to be visiting High Tech High in San Diego! - hence the technology section of the filming was cut out. I do think they did a fantastic job at exploring the Enigma Missions and student agency in the films though, which is really one of the major pillars of our school community.
TE: You will soon be speaking at ICOT about the need to "stimulate students authentically" and move away from traditional classrooms to simulated learning platforms. What do you see as the most significant opportunities in this context as we get into the thick of 2021?
I'm really looking forward to the ICOT conference. I'll be talking about all aspects of our SLP program and student centric learning spaces. What I'm most excited about this year is moving into Virtual Reality and creating a virtual school. We have been in the process of doing this with Immersive Education and a number of schools in the United States on the Mozilla Hubs VR Platform for the past year. We have had an international 24/7 learning space in Minecraft for the last 6 years that has been really successful. I feel like Mozilla Hubs and the a-frame language will enable us to take this learning to the next level and create equitable learning spaces entirely in Virtual Reality. I'll be diving deeper into this topic at ICOT as well, which is taking place from 4 – 8 July at the Melbourne Convention and Exhibition Centre and virtually.