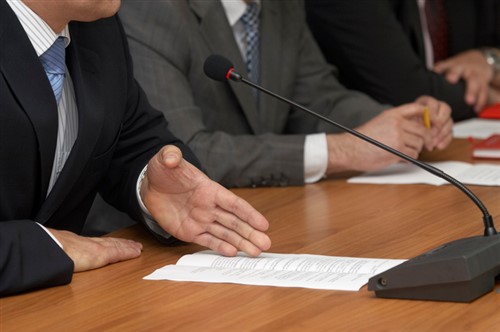 As students sit this year's NAPLAN test kicks off, there are renewed calls for the Federal Government to launch a full review of the controversial test.
Yesterday, about 50% of Australian schools began sitting the online test, up from about 15% in 2018. However, despite the significant take-up, there have been persistent concerns around whether the ICT infrastructure can accommodate the online version of the test.
The Australian Education Union in Victoria says such reports of widespread technical difficulties show the Federal Government must act.
"NAPLAN online is a debacle. Schools have raised a raft of problems in practice tests over recent weeks," AEU Victorian branch president, Meredith Peace, said.
Peace said NAPLAN online has been "fraught with technical difficulties", and that schools are having trouble logging on to the online NAPLAN system. She also pointed to difficulties with system drop-outs and internet bandwidth.
"Parents won't be able to trust the 2019 NAPLAN results and their confidence in their school will be undermined," Peace said.
"Schools are left to deal with significant workload issues associated with administering the test."
However, Professor Jim Tognolini, director of the Educational Measurement and Assessment Hub at the University of Sydney's School of Education and Social Work, says the pros outweigh the cons when it comes to NAPLAN moving online.
"The test itself is a good quality assessment. A lot of the objections to NAPLAN relate to the misuse and misinterpretation of the data," Professor Tognolini said.
Professor Tognolini said this is an "unintended consequence" of the data being made available through the MySchool website and people not understanding how to correctly interpret these data.
"I am a strong supporter of NAPLAN being online and if that means for another year that we will have a mixed-mode offering (online and paper-and-pencil) then I believe that the small issues in measurement that may arise again are well worth it, given the benefits that accrue with the NAPLAN being online," he said.
Dr Rachel Wilson, senior lecturer in research methodology/educational assessment and evaluation at the University, says that in many ways NAPLAN represents "both a lost opportunity and a system which, over time, has produced more and more unintended and negative outcomes".
"There was a lot of rhetoric that suggested that NAPLAN could be diagnostic and used to inform teaching. In practice, the test is not sensitive enough and the timing does not help teachers apply what they can learn from the test," Dr Wilson said.
"We also see many unintended outcomes stemming from the publishing of NAPLAN data on the MySchool website, making it a high-stakes test. This has reduced the possibilities for assessment for learning and created downward pressure and stress on schools, teachers and students."
Dr Wilson said the assessment system needs to be reformed so that it empowers teachers and learners.
"We should remediate the culture in schools that sends the wrong messages to students – that it's all about performance and competition – and frustrates our teachers," she said.