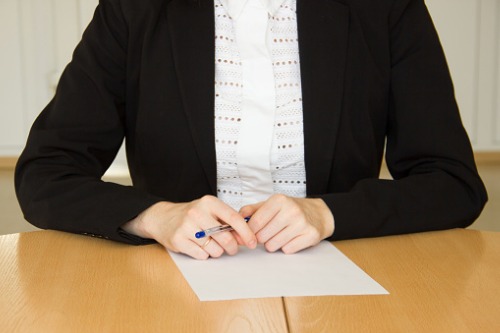 On Tuesday night, Treasurer Josh Frydenberg handed down the 2019 Budget, pledging $30m to all schools for upgrades to libraries, classrooms and playground equipment.
The Federal Government's commitment also included $200,000 in "local school community" money to every federal electorate in Australia, and $453m to extend pre-school education, enabling 350,000 children to receive 15 hours of quality early learning per week in the year before school.
However, the announcements have received a mixed response from across the education landscape.
Budget 'fails' students
The Australian Education Union (AEU) Victoria branch says the federal budget "fails public education and the millions of students who attend public preschools, schools and TAFE".
Meredith Peace, Australian Education Union Victorian branch president, said the PM's school funding plan will leave 99% of public schools below the schooling resource standard.
"That means our students continue to miss out on one-on-one support, additional literacy and numeracy programs, smaller class sizes and extra support for students with disability. That's his idea of a fair go," Peace said.
"The Morrison Government cut $1.9bn from public schools in 2018 and 2019 alone. Victorian students are missing out on the programs they need, as a result of these cuts."
'A small but significant' investment
The Association of Heads of Independent Schools of Australia (AHISA) welcomed the range of new initiatives that will benefit schools and students.
"As expected, the federal spend on school education is largely invested in recurrent grants for government and non-government schools," AHISA's CEO, Beth Blackwood, said.
"This investment is now at record levels and critical to the delivery of quality schooling in Australia."
Blackwood said the Budget's provision for new initiatives, while small relative to overall federal recurrent spending on schools, was still significant.
"Initiatives that are aimed at supporting Indigenous students and schooling provision in very remote areas are particularly welcome," Blackwood said.
"These include a $276.5m investment to support Indigenous students out to 2022-23, as part of Closing the Gap Refresh and $5m to support school attendance in remote Indigenous communities."
Boost to low-fee schools lauded
Others, such as the National Catholic Education Commission (NCEC) and Independent Schools Queensland (ISQ) welcomed the Federal Government's budget measures.
NCEC executive director, Jacinta Collins, acknowledged Federal Education Minister Dan Tehan's focus on low-fee schools which educate so many disadvantaged students.
"Now that the Government's funding package is locked into the Budget, the NCEC looks forward to seeing the detail of Labor's plans for Catholic schools," Collins said.
However, Collins said the Federal Government needs to "significantly" increase capital funding to the non-government sector so that Catholic and other schools can meet their share of enrolment growth and maintain parent choice.
Independent Schools Queensland (ISQ) executive director, David Robertson, said it was "reassuring" to see the Federal Government's ongoing commitment to early childhood confirmed in the Budget.
Early childhood funding welcomed
On Wednesday, Independent Schools Queensland (ISQ) welcomed the $30m Local School Community Fund which will fund priority projects in local school communities, including school activities, equipment and upgrades
ISQ executive director, David Robertson, said it was also "reassuring" to see the Federal Government's ongoing commitment to early childhood confirmed in the Budget.
Another announcement welcome by the ISQ was the immediate $4m injection in 2018-19 for non-state schools impacted by the recent North Queensland floods.
"We are working with independent schools to ensure eligible schools impacted by the floods and those that have been supporting boarding families from flood-affected areas meet the 3 May deadline to lodge their applications for assistance," Robertson said.