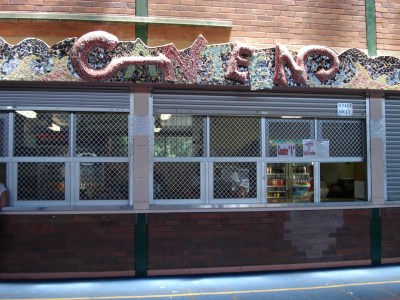 In July, Australian Bureau of Statistics (ABS) data showed that just 31% of Australians volunteered with a not-for-profit organisation in 2014, down from 36% in 2010.
The statistic marked the first time the nation had experienced a decline in volunteering. Like other businesses, schools are not immune from this slump.
Founder of Our Online Canteen and parent, Teisha Hough, told
The Educator
that many schools are struggling to find adequate volunteers to help them run many activities including school canteens.
Hough founded Our Online Canteen after struggling to find the time to volunteer at her son's school as she also had a baby at the time. Hough decided to set out to find a better way to run canteens that relied less on volunteers.
"Parents are feeling the strain of juggling work commitments with volunteering and this means that many schools are looking for alternatives to help them manage this shift," said Hough.
"I wanted to create a system that took the stress out of canteens – where they could rely less on volunteers as the whole ordering process was streamlined," she said.
Hough said the flow on effect of having a system such as Our Online Canteen is that a "significant amount of stress" is removed for parents who place canteen orders for their children.
"Many parents place canteen orders because they are running late or have not got adequate food in the house," Hough said.
"This stressful situation then flows on to searching for change and a bag to write the lunch order on. All of this is removed with the portal ordering system."
Hough pointed out that many aspects of a school rely on volunteers from within the school community.
"School canteens often use a combination of paid staff and volunteers but still they struggle to adequately provide a consistent service. This comes as no surprise with volunteer rates declining for the first time since record keeping began in 1995, according to the Australian Bureau of Statistics," Hough explained.
"Times have changed and paid work commitments have meant volunteering becomes a difficult activity to schedule. Many parents would like to volunteer at their children's school but must balance this with the need to work."