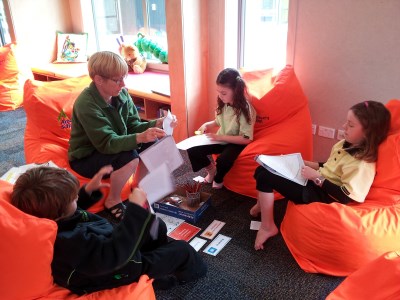 Schools will have access to a new toolkit to enhance child safety following new Victorian legislation that came into effect for most not-for-profits organisations on January 1 this year.
The Child Protection Toolkit, released by Victorian law firm Moores and not-for-profit hub Our Community, unveiled the new resource to help not-for-profit organisations and schools to promote child safety and prevent institutionalised child abuse.
The recent legislative changes, introduced under the Crimes, Child Wellbeing and Education Acts, will enforce a range of new child protection obligations within organisations.
In a statement, Victoria's Minister for Families and Children, Jenny Mikakos, said "all Victorian young people deserve to be safe from harm, no matter where they live".
"When we came to government we saw more needed to be done. Strengthening the commission's oversight function through legislation will bind future governments to greater independent scrutiny."
Lead author, Catherine Brooks, a principal at Moores, told
The Educator
that the toolkit can help principals formulate a strategy to ensure compliance with the legislation applicable in their state.
"Our toolkit is the only national toolkit currently available and can help principals carry out an audit of current recruitment and supervision procedures to ensure contractors and volunteers are appropriately assessed if they are working with students," she said.
"The changes to the Crimes Act have been great as they make it really clear [for us and our clients] when matters must be reported and when there is an obligation for our clients to step in a prevent child abuse," she said.
The Child Protection Toolkit will outline the Victorian changes as well as the wider social and legislative context and sets out practical advice to help organisations across Australia meet their compliance obligations and ensure their environment is a safe place for children.
"In relation to the Child Wellbeing Act, the seven new child safety standards set clear expectations about what organisations must do to create a child safe culture," Brooks explained.
She added the legislation also puts a much greater emphasis on schools when it comes to handling allegations.
"We are hopeful that this legislation will lead to many schools becoming better equipped at knowing how to handle allegations of child abuse or misconduct, and become more preventative in protecting our children," she said.
"We are certainly enjoying working with many of our clients in the sector on this front, from training staff members to up-skilling the Board and reviewing transport service agreements to ensure compliance with the new laws."