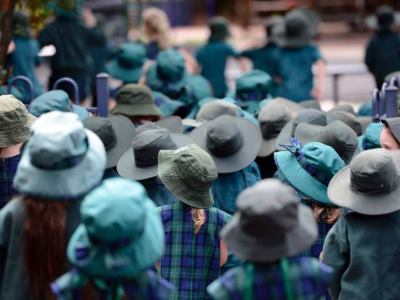 Labor has slammed the Federal Government after new figures showed that funding for schools would fall below the benchmark recommended under the Gonski reforms when the current funding agreement expires.
The Federal
Department of Education
and Training (DET) revealed that NSW state schools would be funded at 89.1% of the School Resourcing Standard (SRS), compared with 88.1% in South Australia, 82.3% in Victoria and 94.8% in Tasmania.
Government schools in the ACT are expected to come off best with funding estimated to be at 112.3% of the SRS in 2017.
Total public funding data was not available for the NT, WA and QLD because they have not signed up to the National Education Reform Agreement (NERA).
Mark Butler, Labor's acting education spokesman, told
The Guardian
the Government was "locking our states and territories into educational inequity, and our education system will be left with huge disparities".
"The Gonski reforms were a six-year blueprint designed to even the playing field so that every student in every school had the resources they needed to achieve their best, no matter their location. Tony Abbott is cutting the plan short by two years, with severe consequences for our classrooms," Butler said.
"As a result of the Government's cuts to school funding, some states and territories will never be given the chance to catch up, and the students who need the most help will be the hardest hit.
"This is just more evidence of the short-sightedness of the Government's abandonment of the Gonski model and the devastating impact of the government's cuts on the future of our education system."
However, Federal Education Minister, Christopher Pyne, denied the Government was making cuts to education, pointing out that there will be ongoing negotiations following the expiry of the current agreement.
"We negotiate on a four-year rolling arrangement," Pyne said at a meeting with state and territory leaders last week.
"This agreement finishes in 2017. We will negotiate with the non-government sector, the states and territories around the current inequities that exist between the states and territories, and around of course the future funding model."