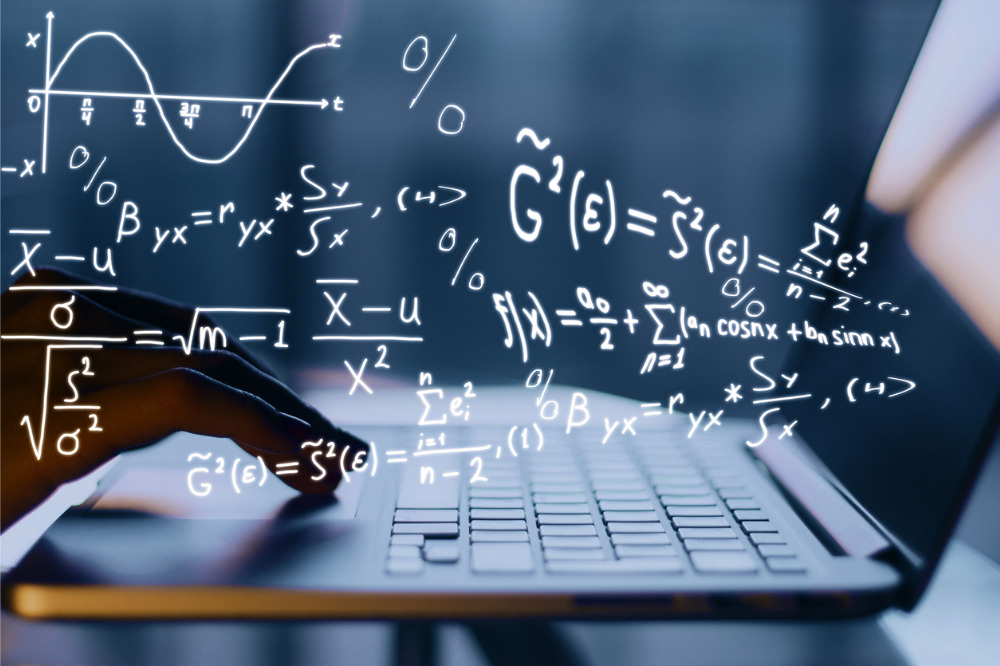 Last week, the latest Trends in International Mathematics and Science Study (TIMSS) report revealed that Australia's high school students achieved their best ever results, finishing in the global top 10.
Between 68-78% of Australian students achieved the TIMSS Intermediate international benchmark – the nationally agreed proficient standard – compared to more than 90% of students in the highest achieving country, Singapore.
This feat was thanks to a massive improvement from NSW students, which recorded their strongest performance in Year 4 science since 2007 and best-ever results in Year 8 science.
The exception, both in NSW and nationally, was in the domain of maths, where Year 4 results were flat.
The Australian Science Teachers Association (ASTA) welcomed the report, saying a deeper dive into the data reveals that students achieving national proficient standard in Years 4 and 8 science were at their highest levels since results were first collected in 1995.
"These results are a testament to the hard work of our dedicated science teachers who are united by their drive to achieve the best for their students," ASTA CEO, Shenal Basnayake, said.
"Whilst there is still work to be done to continue to improve equitable access to education, the improvements we have seen indicate that teachers are the key to making success possible and must continue to be recognised, supported and included in making ongoing success a reality".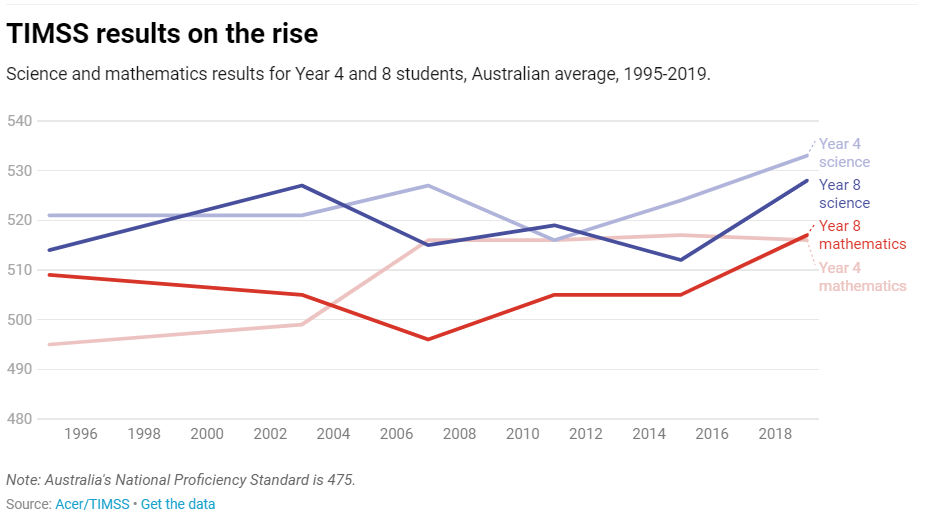 The Australian Mathematical Sciences Institute (AMSI) urged governments to heed its calls for mathematics teachers to possess specific maths qualifications and recognise the importance of educating students to innovate through the application of mathematics, statistics and data sciences.
AMSI's interim director, Professor Asha Rao the COVID-19 pandemic illustrates the risk to Australia's wellbeing if a basis of informed advice from epidemiologists with mathematical modelling capabilities are not sustained.
"The increased result at Year 8 level is highly encouraging and shows the value of AMSI's work across the sector" Professor Rao said.
"However, static performance by Year 4 students shows that investment in mathematics education at primary and secondary levels needs to be increased".
TIMSS National Research Coordinator and ACER Deputy CEO Dr Sue Thomson welcomed the results but noted "a clear relationship between disadvantage and underachievement" in the data.
"These results are a call to arms to everyone involved in education to find ways of redressing the imbalance in opportunities and resources available to these students, to help lift achievement for all Australian students," Dr Thomson told The Educator.
Dr Thomson said she was particularly surprised by the widening gap between boys and girls in Year 4 mathematics.
"This is the opposite of the findings for the other subjects, which have either closed gaps [Year 8 mathematics and science] or never had a gap [Year 4 science]," she said.
"This is a concern for gender parity and, if it continues, may reverse the positive trend found in the other subjects and also have broader implications for women's participation in STEM".
Federal Education Minister Dan Tehan said the TIMSS 2019 results suggest Australia's education system is moving "in the right direction".
"Our Government is focused on improving the literacy and numeracy skills of Australian students because they are the fundamental building blocks of a successful education," Minister Tehan said.
"However, as the PISA results last year demonstrated, we all must maintain our focus on student outcomes and achieving the highest standards".
The Federal Government is investing $314.7bn, which is linked to state and territory governments implementing reforms to improve student outcomes.
There has also been an increased focus on teacher training, which aims to ensure that graduate teachers have the skills to succeed in the classroom.
Last month, the NSW Government announced that over 42,000 professional development courses would be scrapped under a major shake-up of teacher training across the state.
NSW Education Minister, Sarah Mitchell, said the Department is "starting with a clean slate" to ensure greater quality and value of courses accredited by the NSW Education Standards Authority (NESA) from 2021.
"Teachers should know that the courses they are taking are the best available, helping them to enhance their teaching practice to benefit our students' education".