Unity Taylor-Hill, who is currently principal at Killara Public School, will take up her new role starting from Term 4 this year, based out of a temporary school location set up at Crows Nest TAFE until the new school in Anzac Avenue, Cammeray has been completed.
The panel that selected the new principal included parents whose children will be attending the brand new school. Taylor-Hill cast the chance to establish, lead and build up a new school as a tremendous and unique career opportunity. "To be able to build a strong school community from the ground up, and to establish the culture and develop a really positive school environment is exciting," she said.
Taylor-Hill had been a top performing education graduate who kicked off her teaching career at South Coogee Public School. Within three years she was promoted to relieving assistant principal, and two years later she was confirmed in the role while completing a Masters of Education, specialising in curriculum and teaching.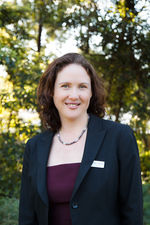 At a later stage, she moved on to North Sydney Demonstration School as assistant principal, heading up the school's gifted and talented program, before being named principal at Killara Public School. There, she oversaw significant growth of the school and placed a strong emphasis on teacher professional learning and development to improve student performance.
Taylor-Hill has extensive experience teaching grades kindergarten through to Year 6, and prides herself on personally knowing every child and their family – a practice she is determined to continue in her new position as head of the new school in Cammeray.
Her vision for the school is centred on future-focused learning. "I want to build a really strong, cohesive, positive school community that focuses on providing educational opportunities that children need to succeed in the 21st century," she added.
"Classrooms will focus on critical and creative thinking, embedding technology that provides opportunities for children to collaborate both locally and globally, and developing really strong communication skills," Taylor-Hill continued. ""My focus will be on recruiting a team of teachers with expert classroom teaching practices."
Parents of children who will attend the new school next year will be offered an opportunity to meet Taylor-Hill at a community meeting to be held at Crows Nest Tafe, 149 West Street, Crows Nest on Wednesday 7 October at 7PM.
During its first year, the school will be open to kindergarten students, and grow to accommodate all years in due course.