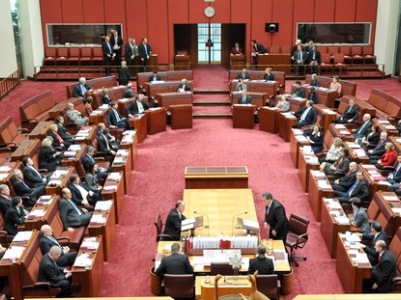 .A senate inquiry will be launched into students with a disability and their experiences following a push by the Federal Opposition in concert with Independent MPs.
The motion, moved on behalf of Labor Senator, Kim Carr, and newly Independent Queensland Senator, Glenn Lazarus, called for the inquiry by the senate education and employment references committee.
The inquiry will look into the allegations of abuse as well as current levels of access for students with disability in the school system.
Senator, Mitch Fifield – who is also the Assistant Minister for Social Services – referred to reports of an ACT school locking an autistic boy in a caged structure "appalling" and said it was not an isolated incident.
"It's appalling, what we've heard from the ACT. Regrettably, we do hear of instances around Australia in schools from time to time where there are inappropriate restrictive practices used," Fifield told Pro Bono Australia News.
Queensland Teachers Union
(QTC) president,
Kevin Bates
told The Educator last week that government action needs to be taken to ensure adequate support and resourcing for children with a disability.
"This includes more guidance officers to help children through short-term or long-term issues and the implementation of the needs-based sector-blind, Gonski Federal schools funding model that addresses educational disadvantage," Bates said, adding that up to 100,000 students with a disability are still waiting for support.
"Federal funding needs to address the massive shortfall in funding for students with disability that has been revealed by the Federal Government's own Nationally Consistent Collection of Data."
Former disability discrimination commissioner, Graeme Innes, said such abuses were widespread and called for a broad inquiry into the treatment of children with disabilities in Australian schools.
"It's not an isolated incident," Innes said
"The inquiry will investigate the barriers they face including the assumption of low expectations for people with disabilities."
The Inquiry is set to report to Federal Parliament by 3 November 2015.