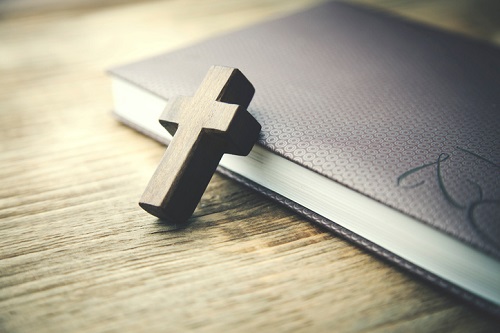 In May, the NSW Government announced a "once in a generation" overhaul of the school curriculum, which has been criticized for being too cluttered.
While the move was broadly welcomed, the state's principals say one crucial area was missing from the government's crosshairs: religious education.
SRE is mandatory for 40 minutes per week, but students who opt out of scripture do not have the option undertake meaningful school activity during that time.
Because of this, says the NSW Secondary Principals' Council (NSWSPC), Special Religious Education (SRE) is "taking up valuable time" and "hugely inconvenient" in the secondary school system.
However, the NSW Government has refused calls to let the 'opt-out' students undertake other school activities, throwing more weight behind calls to scrap SRE.
Fairness In Religion In School (FIRIS) spokesman, Darrin Morgan, told Fairfax that the group supported the NSWSPC's calls for the subject to be axed.
"We believe that the time should be returned for professional educators," Morgan said.
On 22 November, a report into the value of SRE classes was released by two world-renowned academics, Zehavit Gross and Suzanne D. Rutland, who found that "SRE brings important psychological benefits to students' mental health and wellbeing and reduces the risk of mental illness".
Mission Australia's 2018 Youth Survey revealed that four in ten (43%) young people identify mental health as the top issue facing Australia today – up from 33% in 2017 and doubling since 2016.
Mental health also entered the top three issues of personal concern in the annual survey which was completed by more than 28,000 young Australians.
'SRE classes must adapt'
Renae Barker, a lecturer in Law at the University of Western Australia, said a major challenge of the SRI/SRE programs is that they are predominantly delivered by volunteers and, as a result, the quality and appropriateness of the material delivered can vary significantly between providers.
"Recently in NSW, the pastor of an approved SRE provider was reported as describing the Qu'ran as 'a virus', and Islam as 'culturally incompatible with Western Christian values'," Barker said.
"In approving SRE/SRI providers, state education departments must ensure each provider not only has an appropriate curriculum but also provides adequate training for its volunteers."
Barker said that as Australia's religious demographics continue to change in the coming years and decades the place of religion in state school education will continue to be controversial.
"Rather than responding with knee-jerk reactions to controversial incidents state education departments, SRE/SRI providers and chaplaincy providers must evolve their programs to keep up with the needs of all state school children – both the religious and non-religious," Barker said.