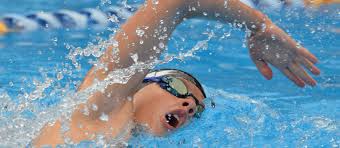 Nicole Guest's cousin drowned three years ago while on holiday in Mexico and says that Australian schools should do more to plug the swimming skills gap among immigrant families in particular.
As part of an Indian-Australian family Guest says that in India people only really swim at the beach but that it is not structured swimming. She believes that if her cousin had been taught proper swimming skills then she would have survived.
She is calling for schools to add swimming lessons as a mandatory part of the curriculum, a view that is backed by Dr Bernadette Matthews of Lifesaving Victoria. She
told SBS
that the number of schools teaching swimming lessons varies and even in Victoria, where it is part of the curriculum, it is not mandatory.
The calls for schools to act follows the release of the 2015 Royal Life Saving Drowning Report which shows that there were 271 deaths from drowning in Australian waterways in 2014/15; 5 higher than the previous year but 6 per cent lower than the 10-year average.
These figures show only the deaths recorded in Australia and not the total number of Australians who died from drowning worldwide.
Last year Lifesaving Victoria urged parents to teach their children to swim as figures revealed that 60 per cent of children under 12 cannot swim more than the benchmark 50 metres without assistance or stay afloat for 2 minutes.
While many schools in Victoria have included swimming as part of the curriculum since 2005 there is no mandatory requirement and many other states and territories do even less.
Some schools do offer swimming lessons outside of the standard school day though.