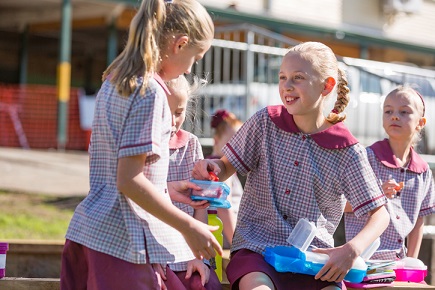 At the end of a class, Harkaway Primary School students duck outside for "huff n puff" – ten minutes of running about to burn off energy, or calmly catching some fresh air ready for the next lesson.
All in all, students are granted four ten minute breaks and two 45-minute breaks, a practice that the school's principal, Leigh Johnson, says has improved students' grades.
Jonson told
3AW Radio
that the initiative – launched two years ago – was inspired by Finland, where it is standard practice for students to have a 15 minute break every hour.
"One of the amazing things about being a Victorian state school is that we have the power to do this," he said.
"If there has been research done and we know it's good for our kids' learning, then we can work with our school council and make it happen."
Johnson said that since rolling out the initiative, students have been more focused and collaborative.
However, he said that the breaks are just one part of a broader drive by the school to improve student well-being and outcomes.
"We're really targeted about what we're teaching our kids. Our school has a lot of things going on and this is just one part of that and it seems to be working really well," Johnson said.
Speaking at the Australian Council for Educational Leaders event in Melbourne last week, renowned Finnish education expert,
Pasi Sahlberg
, called on Australian schools to allow students more time to play and rest outside the classroom.
"This is the children's right. Educators are really worried about how little time children and young people have to do their own thing in school," Sahlberg said.
"When they have enough time to play outside their test scores go up."
Related stories:
Schools hold outdoor classes in Australian first
'Nature School' shines light on play-based learning