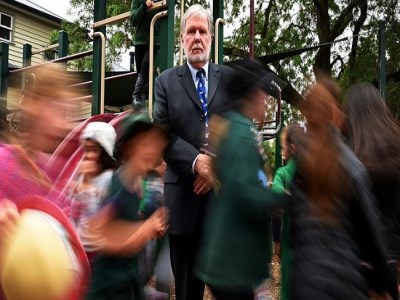 News about the plight of overworked and isolated school principals marred the education sector in 2014, but it doesn't have to be that way in 2015, says a former principal.
Australian Primary Principals Association's
Dennis Yarrington
left his position as a secondary school principal last year to take up the APPA presidency.
Drawing from his background in the role, Yarrington said that principals need only drop a line to their association, or a colleague who is also a principal, to get the help they need.
"One of the sayings at our association is that a principal can provide advice without fear or favour. It's about open and honest conversations," Yarrington told
The Educator.
"We encourage all principals to contact their associations if they're in need of support."
Yarrington cited the pressures already burdening many school principals, referring to recent reports that showed an increase in both workloads and working hours.
The distinction between principals who choose to seek help and those who don't was also pointed out, raising the question as to whether some struggling principals may be silent sufferers, reluctant to seek out the help they need.
"You do find proactive principals who will talk to associations and other principals. We would like to see that not as being a 'we hope it happens' but rather as a 'it will happen'."
Overall, Yarrington is optimistic about the education sector in 2015. He said that same optimism was shared by many school teachers and principals as the new school year begins.
"I have noticed that a lot of teachers and principals are more confident with the online curriculum support through ACARA and AITSL.
"Those bodies are certainly becoming a lot more supportive and there is a lot of optimism around the Australian curriculum and what it's providing."
Yarrington concluded by suggesting a few necessary changes to the existing curriculum.
Among them, making schools clarify which subjects should be mandatory and which should be optional, increasing the focus on English and Mathematics and giving a bigger voice to primary school teachers when it comes to reforms in their sector.
"While we are very supportive of the Australian curriculum, and the work ACARA is doing, we want to work with them to tweak it so that it reflects the reality of the Australian classroom."