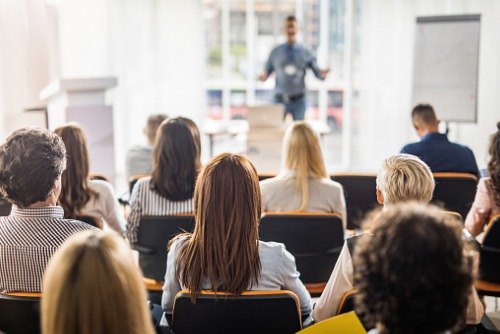 The pace of change in the education sector continues to be a significant challenge for school leaders and principals across Australia.
In 2020, adapting to government and regulatory reforms to curriculum and funding and keeping up with new technology and teaching methods are already shaping up as key priorities for school leaders.
On 7 April, The Educator Leaders' Summit 2020 will bring together education leaders from across the sector, allowing them to access the latest insights and best practices in schools, and helping them tackle the changes ahead.
One of the sponsors of The Educator at the Summit is Smart Teachers Australia and Tes Australia, which has been helping principals source highly qualified and suitable teaching staff for their schools since 2005.
Below, The Educator speaks to Tyson Wood, Company Manager at Smart Teachers Australia and Tes Australia about the importance of the Award and how the company plans to build on its work with schools in 2020.
TE: Why has Smart Teachers and Tes Australia chosen to sponsor the Educator Leaders Summit 2020?
TW: The success of a school rests in its important asset: the educators in the school. Chief among them is the leadership team. We are in the midst of a golden age in education because so many are doing so much more to support leaders and teachers and in a collaborative way. The Summit reflects this.
TE: In your view, why are events like this so important for the education sector?
TW: Summits draw in leaders from across a variety of sectors. This cross section helps to bring in new ideas and perspectives that enable all spaces of education to benefit.
TE: What is the biggest impact that Smart Teachers and Tes Australia had on schools in 2019?
TW: By bundling new ways to market and advertise with leading recruitment techniques, we have been able to help schools, governments and Diocese to attract more education talent despite the quality teacher and leadership shortage.
TE: Looking ahead into 2020, how will Smart Teachers and Tes Australia be building on the work it has done in Australian schools?
TW: We will continue to widen our collaboration with schools and authorities as we did. In 2020, we will be able to support teachers and schools in new ways. Our attraction tools have grown considerably with positive growth in candidate acquisition nationally. As such, our free job board and Smart recruitment products are performing even better for schools. Our resources on Tes.com are continue to grow with over 200,000 Australians viewing resources regularly. Meanwhile, Staff Pulse, our newest product, has been very well received across Australia. It is helping more teachers feel recognised by their leadership team while helping school leaders align their leadership to current staff sentiment. We also are now a part of Edval Timetabling Solutions. They are popular with schools across the country because of the innovative and automated solutions they provide to timetabling. Looking ahead to 2020 and beyond, we feel our collective offerings will help to attract and empower, ensuring a quality teacher in every classroom.
The 2020 Educator Leaders' Summit will be held on 7 April at the Amora Jamison Hotel in Sydney. The one-day event will hear real-life stories and strategies from the winners of the Australian Education Awards, including the Principals of the Year.
Completing the Educator Leaders Summit will contribute 6 hours of NSW Education Standards Authority (NESA) registered PD addressing 6.2.2 from the Australian Professional Standards for teachers towards maintaining proficient Teacher Accreditation in NSW.