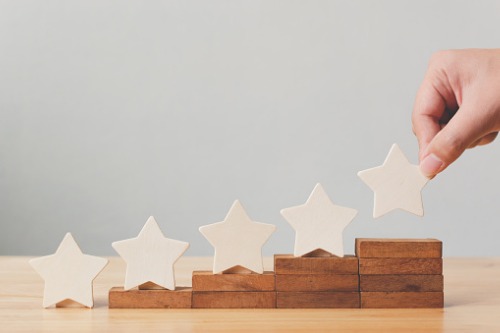 On August 17 last year, more than 600 of Australia's education elite from across the country converged in Sydney for the second annual Australian Education Awards, which were presented in 24 categories recognising the work of the schools and individuals making their mark in the sector.
Next year, the Australian education sector will again be put in the spotlight for all the right reasons when the Awards – and those nominated for them – gather at Doltone House in Pyrmont, Sydney on Friday 14 August.
One of the big accolades up for grabs on the night will be the Rising Star Award, which will be sponsored by Smart Teachers Australia which has been helping principals source highly qualified and suitable teaching staff for their schools since 2005.
Below, The Educator speaks to Tyson Wood, company manager of Smart Teachers Australia and Tes Australia to find out why the organisation has chosen to sponsor the prestigious award.
TE: Can you tell us why Smart Teachers Australia has chosen to sponsor The Educator's Rising Star Award?
TW: The link between recognition and quality teaching is something Australian schools are focused on as we mobilise toward more positive education outcomes. The Rising Star Award recognises the work of our less experienced teachers, an important demographic that if recognised, supported and progressed will advance our education workforce and produce quality outcomes now and into the future. In addition to our service offering of attracting great teachers to available teaching roles in schools across Australia, an important pillar in our business is supporting the retention of those teachers in schools and in the profession. Providing recognition to great teachers is a powerful way of supporting them to stay in the profession.
TE: Drawing from your work within teaching in Australia, what are some of the factors that make a 'Rising Star'?
TW: A rising star is a teacher who is on a journey to becoming an expert in their field. They are passionate about teaching, learning, and advancing their skills and abilities. Rising stars have had their ups and downs like all teachers, embracing the challenges as growth opportunities. They are resilient. They ask questions, seek support, and assist their colleagues. They are innovative and thanks to a genuine respect and care for students, are driven to providing bespoke teaching and learning. Thanks to these qualities and more, they have progressed to a special level that deserves recognition.
TE: In your view, why are awards like this so important for the K-12 education sector in general?
TW: Celebrating success in the wider community is important because it will help draw attention to the positives of teaching, which will aid the status of the profession. It will also help other teachers and schools learn about quality teaching. If something special is happening in one classroom or school it is excellent when everyone can learn from it.
TE: Looking towards 2020, in what ways will Smart Teachers Australia be building on the work it has done so far?
TW: Our Company is doing more to assist in the recognition, progression, and support of teachers and schools. We introduced Staff Pulse in June 2019. Developed with the help of organisational psychologists and introduced with the support of leading Australian education authorities, Staff Pulse is an online subscription that facilitates quick fortnightly staff wellbeing surveys to help school leaders recognise and support the wellbeing and development of their staff. Automated and anonymous, it enables staff to quickly give feedback. This feedback is automatically aligned to 21 categories and produces an integrated dashboard that makes it easy for school leaders to identify and action strategies to help recognise, support and progress their staff.