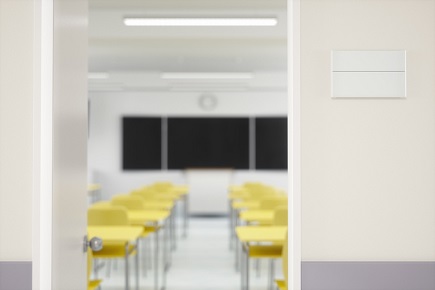 On August 17 last year, more than 500 of Australia's education elite from across the country gathered in Sydney for the inaugural Australian Education Awards, which were presented in 24 categories recognising the work of the schools and individuals making their mark in the sector.
This year, the Australian education sector will again be put in the spotlight for all the right reasons when the awards, and those nominated for them, return to Sydney.
One of the big accolades up for grabs on the night will be the Best School Strategic Plan Award, which recognises the best strategic plan developed by a school in Australia.
Partnering with The Educator to sponsor the award will be Smart Teachers, which has been helping principals source highly qualified and suitable teaching staff for their schools since 2005.
Below, The Educator speaks to Smart Teachers' manager, Tyson Wood, about the company's sponsorship of the upcoming Australian Education Awards.
TE: Can you tell us why Smart Teachers has chosen to sponsor the Best Strategic School Plan Award?
School success is at the heart of why we operate. Our objectives as a recruitment agency have always been to ensure we understand the planning and strategic requirements of our client schools as this informs how we are able to recruit staff for them. Working with an understanding of a school's direction allows us to find teachers that will work to compliment the school culture and help grow their education community for long term success. We are keen to support The Best Strategic School Plan Award in respect for the work that goes into planning for a positive future.
TE: Drawing from your work within K-12 education, what are some of the factors that make an effective strategic school plan?
An effective strategic school plan is one that embeds the values of the school. Great plans are designed as 'living' documents from which actions plans cascade, goals are measured and accountabilities are secured. A strategic plan must also formulate clear objectives about the current and future needs of the school. The consideration of learners and academic objectives need to balance out with the wellbeing of teachers, the expectations of parents and other stakeholders. When these elements work in sync it supports the school's growth and ensures future success for their unique education community.
TE: In your view, why are awards like this so important for the K-12 education sector in general?
Acknowledging the hard work of teachers and school leaders across Australia is fundamental in advancing the education workforce in our country. The single most important thing we can do is to support teachers in the hard work they do in educating our children. Now more than ever, teachers and school leaders are facing incredible challenges in their industry. Taking the time to celebrate their achievements fosters positivity within the sector and can reinforce job satisfaction. We know that feeling valued and supported is the key to retaining quality educators and that is why events like The Educator Awards are so important.
TE: Looking to the year ahead, in what ways will Smart Teachers be building on the work it has done so far?
For the last 14 years we have worked tirelessly to match schools with teachers who will champion their educational goals. In the last few years we have noticed a significant drop in quality teachers applying for jobs in Australia. Today, Smart Teachers is working with Tes to provide innovative recruitment and retention services to offer more candidate options to schools. The Tes platform offers free advertising to schools. It also supports teachers with lesson plans, career advice, news and subject specific discussion rooms. Together, Smart and Tes are future-proofing education in Australia. Our goals are to insure there is a quality teacher for every child.