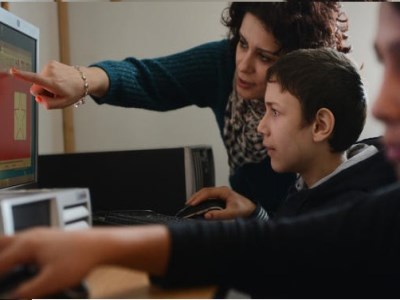 Alaress, the creator of the Schoolbox Learning Management System (LMS) for K-12 schools,
announced
on Thursday that it has entered into a partnership with
Rubicon International
, the creators of Atlas, the world's leading curriculum management software platform.
Schoolbox currently has up to 150,000 users in 58 schools and over 200 campuses across Australia and New Zealand. Rubicon International reaches 20,000 schools across 120 countries worldwide.
Alaress' managing director, Sean Richards, told
The Educator
that the partnership will make a profound difference to the way educators assess and deliver their curriculum, improving workflow and providing higher quality data.
"A lot of schools have used Rubicon Atlas - being a very large and well-established curriculum platform - but traditionally their system has been disconnected from any of the actual systems that the teachers are using to deliver the curriculum to the students," Richards said.
"Essentially it means that school staff are working in silos."
Richards said that teachers have had no way of ensuring that the resources they share are relevant to the standards that they're required to teach.
"The beautiful thing about this is that it has never worked with any other kind of Learning Management System (LMS) in the world," Richards said, adding that he looks forward to working collaboratively with Rubicon "to get teachers out of silos" so their information and data connects and flows across their school.
Richards pointed to the tedious way teachers currently utilise technology to develop their own assessments, saying it complicated the assessment of grades.
"At the moment we have an environment in which two different teachers in the same department teach with different resources and assign different assessments, grading students in different ways," Richards said.
"As a parent, how can you say that the grades of student A and student B are relevant to one another?"
Richards said that through making the process consistent teachers will be able to access all of the relevant curriculum resources and template assessments before they teach a given unit of work.
"This means that we can do reporting for a school and look at a cohort of classes and find out why one class is performing better than another class.
"We can actually look at that data and it'll be meaningful because it will be consistent and standardised," Richards said, adding that he expects the integration with their LMS' to be finalised before November.
For more information, please visit the Schoolbox webpage
here
.