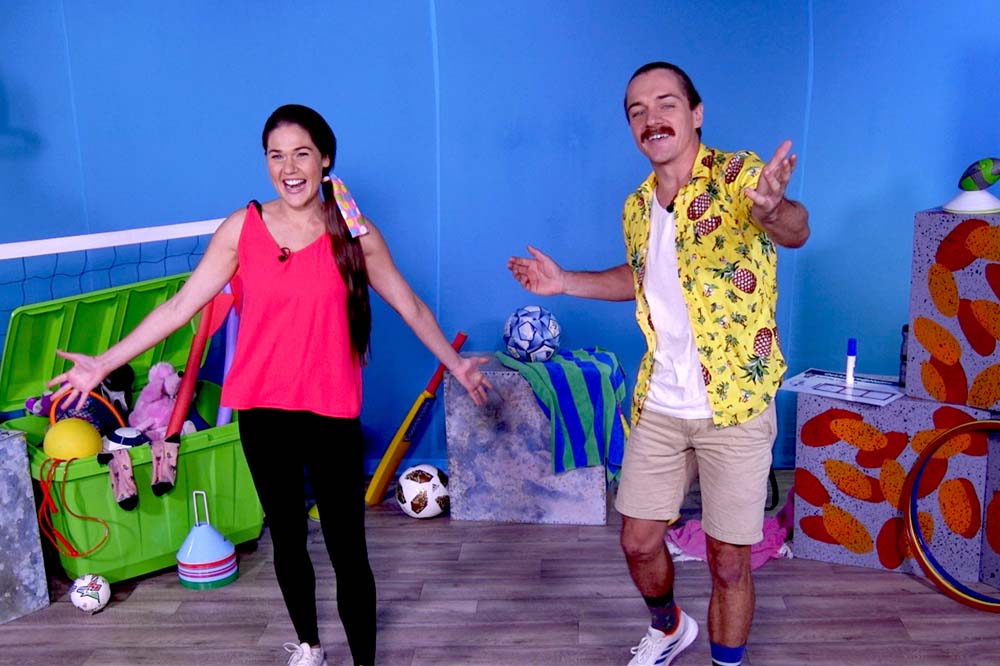 Self-isolation can be a frustrating experience for adults and children like – particularly when restlessness kicks in, but a new initiative is tackling that issue head-on.
The NSW Government has released new digital resources under its GetActive@Home to engage students in fun physical activity while they learn from home – and some familiar faces in the sporting world are jumping on board.
Special guest appearances include NRL players Jake and Tom Trbojevic, Olympic kayaker Jessica Fox, Olympic hurdler Sally Pearson, netballer Paige Hadley and former Matildas footballer - and current NSW primary school teacher - Teresa Polias.
GetActive@Home was developed in partnership with industry experts and experienced classroom practitioners, aligns to NSW curriculum outcomes and is presented by skilled and passionate NSW public school primary teachers.
Video demonstrations provide clear instructions showing children how to complete a range of movement activities in a safe and fun way. The videos are split into two categories aimed at Kindergarten to Year 2 students and Year 3 to Year 6 students.
Other resources include activity logbooks, tracking cards and digital certificates to get students motivated to move.
A report in December 2019 found that almost 90% of Australians aged 11-17 are not getting enough exercise.
The guidelines, set by the World Health Organisation (WHO), recommends at least one hour's worth of vigorous physical activity every day to make sure children stay fit.
NSW Deputy Secretary of School Operations and Performance, Murat Dizdar, said the government's new initiative aligns with the NSW curriculum and will make it easier for teachers and parents to keep students physically active.
"Staying active is vital for everyone and with social distancing requirements the usual physical activity and organised school sport for students has been severely restricted by the pandemic," Dizdar said.
"The new resources provide families with a series of structured and engaging physical activity lessons that can be completed using everyday objects found around the home".
Dizdar added that the resources will get students active, help keep them fit and provide an opportunity for our younger students to practise foundational movement skills.
Get Active@Home teacher presenters
Adam Parker Parkes - High School
Samantha Williams - Rosemeadow Public School
Victor Musgrave - Macquarie Fields Public School
Michele Jarmaine - Avoca Beach Public School
Teresa Polias - McCallums Hill Public School
Elissa Dorrian - Shellharbour Public School
Lauren Arthur - Loftus Public School
The first two episodes of GetActive@Home became available from Wednesday, May 6, on the department's website. New episodes will be released weekly over the next five weeks.