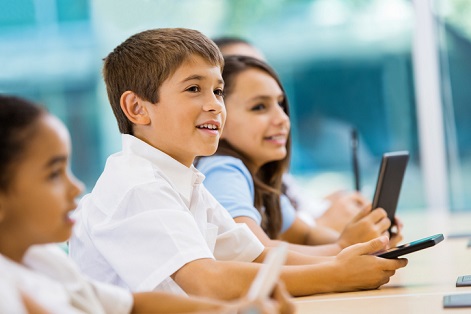 Despite the push for more play-based learning to get students fit, help them develop social skills and improve their learning outcomes – a new report has found that Australia's K-12 students still lagging behind when it comes to taking part in physical activities.
A study co-authored by University of Western Australia's (UWA) School of Human Sciences Professor Fiona Bull found that almost 90% of Australians aged 11-17 are not getting enough exercise.
The guidelines, set by the World Health Organisation (WHO), recommends at least one hour's worth of vigorous physical activity every day to make sure children stay fit.
Professor Bull, who also serves as the director of the Centre for Built Environment and Health at UWA, said they centered their study on school-based and self-report surveys to see how many students were not getting enough physical activities, which could come in the form of chores, commuting, active play, or even physical education.
The study further found that an average of one out of five adolescents – mostly boys – were able to meet the recommended amount of physical activity in 2016, the second time point set by the researchers for the study.
This case isn't just in Australia alone, but across the 146 countries covered by the study.
Unfortunately, Australia still ranked abysmally, coming in as the 7th worst-performing country. In 2001, 87% of these students said they were not meeting the global physical activity recommendations. In 2016, the number went up to 89%.
What's to blame?
In a recent article published in The Conversation, Brendon Hyndman – a senior lecturer in Personal Development, Health & Physical Education at Charles Sturt –wrote that children's physical activity would peak during their Primary years, and will start to go downhill later on.
"In high school, there tend to be less areas conducive to outdoor physical activities, like playgrounds. High school students are often exposed to more spaces for sitting and socialising, and research shows they can start to develop negative attitudes towards physical education," Hyndman wrote.
Hyndman, who also serves as course director of Postgraduate Studies in Education, also pointed to the higher figure of secondary school students shifting to a sedentary lifestyle as they begin to spend more time on their electronic devices.
Curriculum-related reasons also were a point of issue.
Students who are already in secondary school would need to be challenged even more as they develop better movement skills. However, they may be held back if the school they are in does not consider the relevant facilities as a priority.
"The findings of this study highlight that although young people have the right to play and should be provided with the opportunities to realise their right to physical and mental health and wellbeing, we are collectively failing for many teenagers around the world," Professor Bull said.
"Strong political will and investment in the actions we know work, can address the fact that four in every five adolescents do not experience the enjoyment and social, physical, and mental health benefits of regular physical activity."
But schools can act on themselves without the strong political will, Hyndman said. He suggested that aside from better facilities or excursions for physical activities, there should be at least one hour's worth of mandatory recess time.
Teachers should also take time to know their students' favourite physical activities and needs, he said. During class hours where students may have to use devices for long periods of time, teachers should give short breaks in between.
Last but not the least, schools should collaborate with stakeholders and the community to make sure their efforts are not put to waste.
Parents should be encouraged to set limit on how long their children can use these devices while educators should also encourage students to take safe but active transport as well as hosting organised activities to get students involved in various forms of exercise.