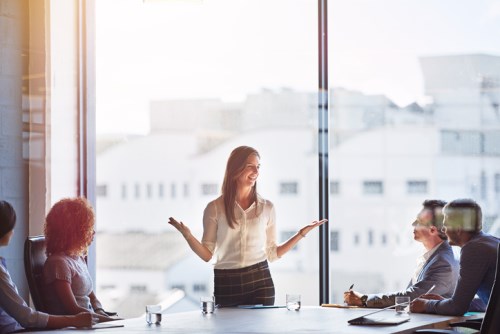 An influential Brisbane principal has cautioned Australia's school system against standardising education, which he says will come at the expense of important 21st century skills.
Earlier this week, St Paul's School was recognised as one of the world's top 100 innovative educational institutions by one of the University of Cambridge's most influential bodies.
The school's principal, Dr Paul Browning, said the school has been challenging traditional classroom practices to ensure its students are equipped with 21st century skills.
"These are the critical skills students will require to lead successful lives once they leave school," Dr Browning told The Educator.
"The world is going to be a very different place by then, so for us, it's about making sure we're allowing our kids to appreciate failure and learn from it; manage ambiguity, develop empathy think creatively, be an entrepreneur and even start their own businesses if they'd like to."
Dr Browning said one of the biggest challenges currently facing education is the debate around the value of content knowledge versus 21st century skills.
"A lot of schools and commentators are pushing back against the notion of 21st century skills, claiming that we're losing sight of depth of knowledge and that we shouldn't be letting go of content," he said.
"These same people say we're teaching 21st century skills at the detriment of content, or depth of knowledge, but this is not the case. For a young person to develop relevant 21st century skills, they need to have a depth of knowledge."
Dr Browning said that schools need to focus on both of these areas and "be confident that they can deliver both well".
"This is one of the challenges facing principals as they try to respond to some of this political rhetoric that's appearing in the media," Dr Browning said.
"It's all about creating the conditions for students to explore all of these different possibilities."
Dr Browning said that facilitating 21st century learning includes teachers "letting go of control and handing the learning process to the students".
"The teachers are the experts in the room in terms of the content, but they should not necessarily control the outcome," he said.
"So our teachers are allowing students to explore that content and learn it at a deep level, but coming at it from their own perspective. They're fostering a young person's creativity and then valuing a young person's perspective of the world around them."
Looking ahead, Dr Browning cautioned Australia's education system and politicians against standardising education, which he said "carried great risks".
"Once we take the power away from teachers and tell them what they have to do, we lose the love and joy of learning, and the ability to innovative," he said.
"Basically, what we're doing is telling teachers that they're not trusted to do their own jobs. If the whole process becomes about NAPLAN or Year 12 results, that's all teachers will end up focusing on, to the detriment of those important skills that young people need to thrive in tomorrow's world."
Related stories:
School recognised as innovative powerhouse
Challenges loom for Australia's private schools