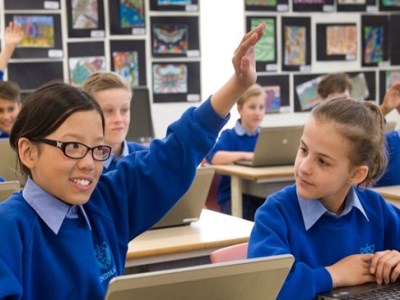 South Australia's Catholic schools are set for a major shake-up in a move aimed at strengthening pathways from primary to secondary schools.
On Friday, Catholic Education South Australia (CESA) announced that from 2019, most SA schools will move Year 7 from primary to secondary settings.
The state's parents have been notified on how the changes will impact on their school.
In a statement, CESA director, Helen O'Brien, said the changes mean that Year 6 will be the final year of primary schooling.
"This decision is primarily about meeting the learning, social and emotional needs of young people across all Catholic Schools," O'Brien said.
"It is also about strengthening pathways from primary to secondary schools across Catholic Education."
The proposed changes, which have been a year in the making, were formally backed by the South Australian Commission for Catholic Schools (SACCS) in November last year after an extensive consultation period.
Gleeson College
, located in Adelaide, is making the transition at the start of 2018. Its principal,
Andrew Baker
, told
The Advertiser
that he was confident the changes would improve outcomes for his students.
"We know that this will have positive outcomes for the learning and education of young people," he said.
"Moving Year 7 into a secondary setting will align South Australia with the rest of the country."
SA public schools are the only remaining ones in Australia keeping Year 7s in primary schools.