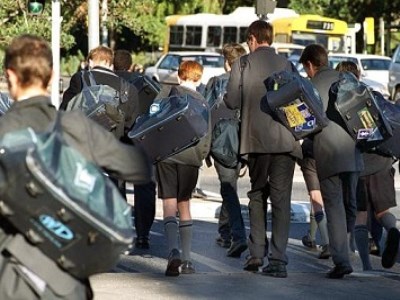 This year, Queensland will open nine independent schools and campuses, half of which will offer specialist education services to students and their families.
The new services will bring the total number of independent schools to more than 200 operating across more than 230 sites. Student enrolments across all independent schools in 2017 are projected to be about 120,000.
Independent Schools Queensland
(ISQ) executive director,
David Robertson
, told
The Educator
that about half the new independent schools and campuses would offer specialist education services to students and their families.
"These nine new schools and campuses will further expand the choice of schooling options for parents in Queensland. Increasingly parents are looking for schooling services that offer education programs which are consistent with their own values and that are also best suited to meeting the individual needs or developing the talents of their child," Robertson said.
"Greater diversity in the types of education services available enriches our education system and our communities by offering alternative perspectives and quality approaches to education provision."
Growth in 'niche schools' being seen
Robertson said that ISQ is seeing growth in niche schools within the independent sector that specialise in catering for the specific educational, developmental, social and personal needs of particular groups of children and young people in the community.
"This year sees the opening of a new independent school providing tailored education programs for senior students wanting to get a head start on a trade as well as new campuses providing integrated welfare and education programs for students who have disengaged from mainstream schooling," he said.
One of the nine facilities set to open in 2017 is The Sycamore School, which will provide full-time specialist education services to children with Autism Spectrum Disorder.
This year more than 3,600 students with disability are expected to enrol in independent schools across Queensland, including two existing special schools, Autism Queensland Education and Therapy Centre and The Glenleighden School, which specialises in educating children and young people with language disorders.
Private schooling still affordable, despite concerns
A recent survey of 12,500 parents by the Australian Scholarships Group (ASG), released on Tuesday found that the cost of educating a child at a private school in Sydney over 12 years was more than $575,000, 18% higher than the national average of $487,093.
However, Robertson said that the modelling ASG used was not reflective of the real costs parents who send their children to private schools face.
"An independent school education is more affordable and in reach of more parents than what has been portrayed by the Australian Scholarships Group (ASG) latest report. ASG admits its own figures 'represent the highest amount parents and families could expect to pay'," Robertson said.
"This is therefore not reflective of the real costs the majority of parents sending their children to independent schools are likely to face. About 50% of all Queensland independent schools have average annual fee levels of less than $5,000 per student, while 84% have average fees under $10,000."
He added that providing input into the new federal school funding model is "certainly a priority" for independent schools.
"We will be advocating strongly for the right of every child to receive a level of ongoing funding support from the Australian Government. Developing new independent schools in Queensland's population growth corridors is also becoming increasingly challenging because of the lack of affordable land," he said.
"More innovative school development and financing options will need to be explored and considered by governments in the future."
Listed below are the new independent schools and campuses approved by the Non-State Schools Accreditation Board to open in 2017.
The Sycamore School
– specialist Prep-Year 6 full-time school for children with Autism Spectrum Disorder located in Alexandra Hills in Redland City, south of Brisbane (board director mum with autistic child) Nigel
Australian Technology and Agricultural College
–
specialist trade training college for students in Years 10-12, located at North Maclean, south of Brisbane
Montessori Noosa
– Prep-Year 6 school at Sunshine Beach
Goora Gan Steiner School
– the first Prep-Year 6 Steiner school in the Gladstone region, located at Agnes Water
Angelorum College
– Prep-Year 10 school in Fortitude Valley in Brisbane's city centre which also offers distance education services
Additional campuses and services for existing independent schools have been approved at:
Townsville Grammar School
– new Prep-Year 6 campus at North Shore with enrolments commencing with Prep–Year 2 students in Term 1
YMCA Vocational School
– moving Year 7-12 students to dedicated new junior and senior school campus facilities at Kingston, in Logan City in Term 1
Arethusa College
– new primary campus at Windsor on Brisbane's north side, due to open in Term 2
Border Rivers Christian College
– moving current Prep-Year 10 students to a new 13-acre site and facilities in Goondiwindi in Term 3