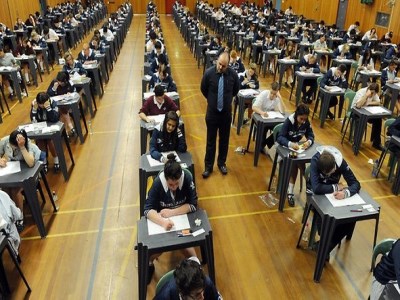 The NSW Government has announced a strategy to boost student outcomes and teacher quality.
Under the plan, the state's primary teachers will be retrained by special instructors while Year 7 students will sit a new test.
The $340m investment in education, set out by the NSW Government, will help to ensure students have the essential literacy and numeracy skills they need to succeed at school and later in life.
NSW Premier, Mike Baird, said the new Literacy and Numeracy Strategy 2017-2020 will also deliver extra support to students from Kindergarten until they complete their HSC.
"The skills of reading, writing and numeracy are crucial – particularly in the first few years of school. Everything a student achieves in school depends on a solid foundation in these skills," Baird said in a statement yesterday.
"One of 12 Premier's priorities is to increase the proportion of NSW students in the top two NAPLAN bands by 8%. This $340m investment will help us meet that target by ensuring students have the support they need to succeed."
The NSW Literacy and Numeracy Strategy will focus on areas including:
Increasing our focus on early intervention, with experts supporting the literacy and numeracy skills of at-risk Kindergarten to Year 2 students in nearly 700 schools;
Evidence-based literacy and numeracy progressions that map student learning from Kindergarten to Year 10;
Introduce a 'Best Start' Year 7 literacy and numeracy assessment on entry to high school, to identify students needing additional assistance and plan the support they need to succeed; and
Ensure graduating primary and secondary teachers are better prepared to teach literacy and numeracy by strengthening initial teacher education programs.
NSW Education Minister,
Adrian Piccoli
, said literacy and numeracy skills will be described clearly, taught explicitly, assessed meaningfully and reported regularly in all schools across NSW.
"The initiative will help students of all abilities to develop better literacy and numeracy skills which continue to be so important to success in work and future studies," he said.
"Parents will also receive more information about their child's progress, and teachers will be better able to identify areas needing improvement."
The announcement comes a day after Federal Education Minister,
Simon Birmingham
,
unveiled
the 2016 Digital Literacy School Grants program, aimed at supporting projects that demonstrate new methods for enhancing digital literacy in schools.
"Schools need to think creatively about how they teach digital literacy to ensure that students don't fall behind or find it difficult to engage," Birmingham said in a statement on Monday.
"We need all children to be digitally literate to ensure they are ready for a future full of technology."