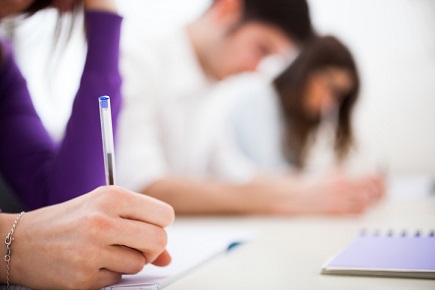 Australia's three largest states have united for a "comprehensive review" of NAPLAN to determine what form of the test works best for students.
Speaking at the Education Council in Melbourne last week, the education ministers of Queensland, NSW, Victoria said their states will work together to conduct their own review outside of the Council's endorsement.
Victorian Education Minister, James Merlino, said it was "common sense" to conduct a review given that the test had been in place for 10 years.
"Unfortunately, this was today rejected at Education Council. However, we are keen to take a leadership role on this issue," Minister Merlino told The Educator.
"We'll always need a standardised test to examine how we're tracking as an education system but we need to consider what form that takes to get the best results for our kids."
Queensland Education Minister, Grace Grace, said the decision to conduct a breakaway review of NAPLAN was made "in the absence of leadership from the Federal Government".
"This is far too important an issue to leave to a government who simply wants to just sit on its hands," Minister Grace said.
NSW Education Minister, Sarah Mitchell, said that while she was disappointed about the decision made at Education Council last week not to support the proposal from NSW for a review of the NAPLAN test, she was "not deterred".
"I will continue to fight to ensure there is an appropriate diagnostic test in place for students, teachers and parents right across NSW," Minister Mitchell told The Educator, adding that NSW will work with other states, including Victoria and Queensland, to progress the review and bring recommendations back to the Council.
"We are always seeking to improve the numeracy and literacy outcomes of our students, however Governments also have a responsibility to improve the tools we use to measure these outcomes."
Federal Education Minister, Dan Tehan, remains opposed to a full review of the controversial test, saying it would be "premature" to commission a full review of NAPLAN while other reviews are still outstanding.
"It would be appropriate to consider a full review of NAPLAN once it has fully and successfully transitioned to online," Minister Tehan said.