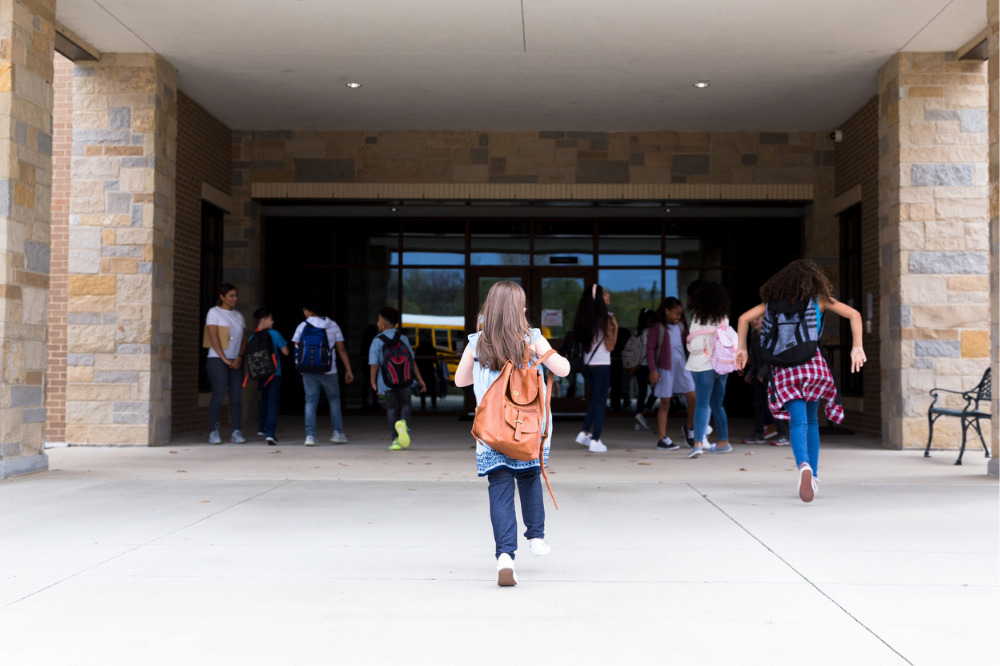 Plans for returning to face-to-face schooling will be outlined by each state and territory leader in the coming days, Prime Minister Scott Morrison has announced.
The announcement follows a National Cabinet meeting on Thursday to form a cohesive national plan for getting staff and students back into classrooms safely and on time.
Last week, National Cabinet agreed on several "key principles" for achieving this, including prioritising the operation of schools open during outbreaks so parents can keep going to work.
However, there was no consensus from the states and territories following Thursday's discussions about how schools should reopen and remain open during the Omicron outbreak, so the PM said that will be left up to the states to decide.
"Return-to-school [plans] will be announced individually by each jurisdiction over the next few days. We need schools open, and we need to see them stay open, Morrison told reporters following the National Cabinet meeting.
"If schools don't stay open, you could see that furloughing of our workforce go from 10 to 15 per cent, which would have a devastating effect on our economy."
Morrison also said there is no requirement for children to be double-vaccinated in order for schools to open.
"The government have no advice that says that schools should not be open if children haven't had the vaccination, it has not been set up as a condition. To have two definitions in the timeframe [of school return] is not practical and not an impediment to schools opening," he said.
Chief Medical Officer, Paul Kelly, said that while an increase in transmission is expected as schools go back, it is something "we need to deal with".
"All of my colleagues in the states and territories agree that the most important thing is to get schools back, that is really important for all sorts of reasons — health, physical, mental, social, development for children."