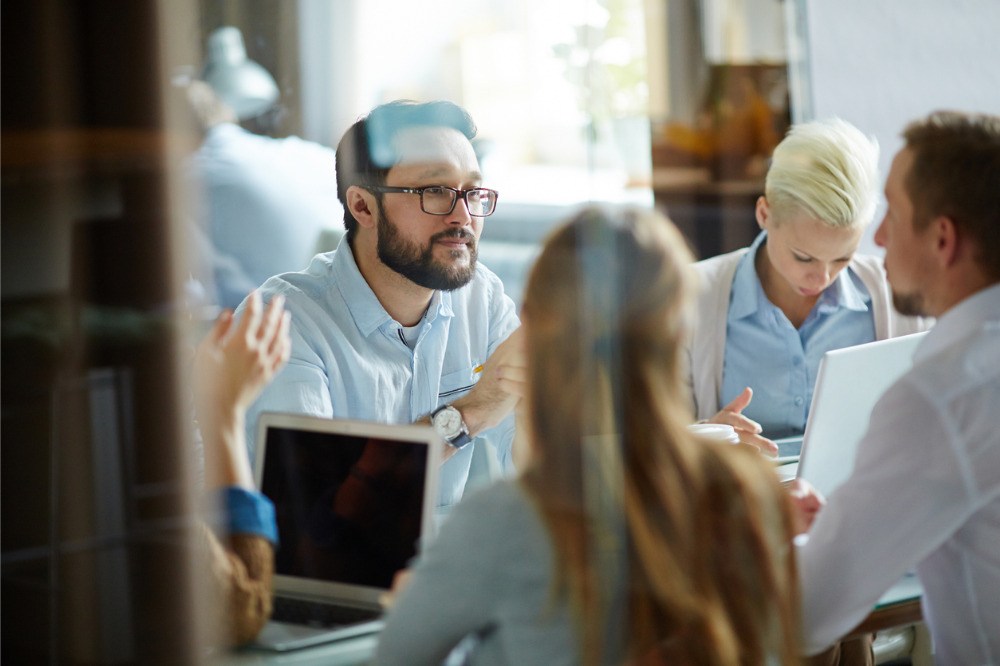 A federal taskforce is needed to address the mental health crisis plaguing Australia's school principals, a major report says.
The Australian Principal Occupational, Health, Safety and Wellbeing Survey 2020 found more than 40% of Australian school leaders reported being exposed to threats of violence or being a victim of physical violence – 9 times greater than the general population.
While there was a slight decrease in some categories of offensive behaviours due to reduced face-to-face contact, there was a steady increase in bullying, physical violence, threats, slander and verbal and sexual harassment over the study's 10-year lifespan.
The report also highlighted soaring workloads, with almost all principals (97%) working overtime and close to 70% working more than 56 hours a week during school term and 25 hours a week during the holidays.
Three in ten (30%) of principals received a 'red flag' email alerting them to contact employee support services. Red flag emails are triggered when school leaders taking the survey are considered at risk of self-harm, occupational health problems or serious impacts to their quality of life.
One of the report's authors, Phil Parker, Professor at the ACU's Institute for Positive Psychology and Education, said a federal taskforce is now needed to tackle an issue he says has been festering for too long.
"I think it's now clear that we're in desperate need of a task force to address violence, bullying and harassment at a federal level," Professor Parker told The Educator.
"Australian education is a complex system with all sorts of players, but we're at the stage where this needs to be addressed from the very top".
Australian Secondary Principals' Association (ASPA) president, Andrew Pierpoint, fully backs the idea.
"If all of Australia's principal associations contributed to such a taskforce very significantly, I think we would have the recipe for a very successful outcome," Pierpoint told The Educator.
"To be assured of a useful outcome for principals, principals must be involved".
Pierpoint said it's important that such a taskforce address the issue of violence from a community, rather than just a school, context.
"This is community violence that has spilt over into schools. If there's violence in your community, then there is violence in your schools," he said.
"And we would all agree that violence in our communities has increased over time, so this is something we really need to focus strongly on".
'Combative and collective action' needed
Tina King, president of the Australian Principals Federation, said "combative and collective action" needs to be undertaken, and on a national level, to improve principals' health and wellbeing.
"The survey identified ongoing concerns relating to increases in job demands with no real increase of support services. In addition, escalation of offensive behaviours continue to plague our school leaders," King told The Educator.
"There is never an excuse for violence or bullying towards principals and respective jurisdictions need to take proactive measures to support and care for the safety and wellbeing of principals".
However, Matthew Johnson, national president of the Australian Special Education Principals' Association, believes that, while calls for a federal taskforce are worthy, they should not be the first priority.
"Any federal task force would really only discover what we already know and that any tangible action must be taken at the state and territory jurisdictional level of education as a matter of urgency," he told The Educator.

Signs of improvement
Amid the gloomy statistics, the report found greater government recognition of the issue of violence in schools with several inquiries underway at the state, territory, and federal level.
Professor Parker said significant policy changes have been made to support principals, particularly in Victoria, Queensland and Northern Territory.
"One such example is the establishment of the Victorian Policy Bank, which has helped ease the workload of principals in that state," he said.
"Another positive finding was substantially reduced waiting times for mental health consultations with the Teachers Health Fund and other providers".
So, where to from here?
Professor Parker said he hopes the decline in several categories of offensive behaviours is attributed to the increased reputation of principals and teachers during the remote learning period in 2020.
"Parents certainly got a taste of what it was like to be a teacher," he said.
"One of the common sources of stress was the perception of teachers within the community, so I think that increase in respect has made a difference. We're hoping that 2020 was a lesson for the hard
work that principals and teachers do, and those lessons have been learned".
Pierpoint said ASPA is appealing to parents and the community to remain calm and supportive as schools transition back to life after COVID, and asking Governments to "authentically engage" with principal associations to problem solve educational issues.
"Secondary Principals lead large, complex organisations and should be at the forefront of any decisions affecting our Nation's greatest resource – our youth," Pierpoint said, adding that the lack of improvement in the data is of "significant concern" to ASPA.
"We commend any actions undertaken by Education authorities around the country on improving principal wellbeing and encourages a continuing and ongoing focus in the hope of improving the data in the future. More can and must be done".