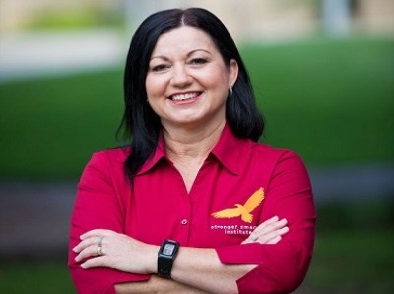 Yesterday, The House Standing Committee on Indigenous Affairs tabled its long-awaited report into Indigenous education.
The report made a number of recommendations regarding addressing barriers to Indigenous students' achievement, including improving cultural safety in schools, ensuring gender equity of engagement and support programs and strengthening effective teaching practices.
The release of the report is timely, as next year will see the highest number of Indigenous students attending schools nationally. It will also be the 10th anniversary of the Close the Gap report, which aims to bridge the educational gap between Indigenous and non-Indigenous school attendance within five years (by 2018).
However, Dyonne Anderson, president of the National Aboriginal and Torres Strait Islander Principals Association (NATSIPA) and Chief Operation Officer at the Stronger Smarter Institute, says the conversation about Closing the Gap "reinforces a deficit model".
"When we address complexity from a negative view in an attempt to fix a diverse range of issues with a top-down approach we are doomed for failure," Anderson told
The Educator
.
"The demand for immediate answers by simplifying problems with simple solutions trivialises the complexities faced. A strength based approach is needed to address this agenda. The gaps have barely been addressed let alone closed."
Anderson pointed out that while Year 12 completions have increased, this rarely equates to an ATAR score or future pathway.
"It is a tick the box approach. Aboriginal teachers and principals must contribute and influence educational decision making to make a difference," she said.
Anderson said that principals should recognise that "high expectations relationships" are more meaningful and critical when creating a space for growth and positive transformation.
"A key element of high expectations relationships is the self-reflection and seeking personal feedback from others," Anderson said.
"Students need to know that their teachers believe in them and that they can be strong and smart."
Anderson said the development of "culturally competent" teachers and principals will enable a greater appreciation of diversity.
"Acknowledge that we are all different and are not 'race neutral' will cement a sense of identity for all students. Let's also involve our Aboriginal communities into the conversation and the strengths they bring."
Anderson said that many schools across Australia are creating an environment that encourages Indigenous success as the norm and not the exception.
"More than 825 schools across Australia are experiencing such success. A strength based approach and a high expectations relationships agenda enables students to excel," Anderson said.
"Schools that celebrate student identity, embrace and build Aboriginal leadership and develop high expectations relationships with students, staff and community are part of the Stronger Smarter Approach."
Anderson said that positive role models influencing future career paths for Aboriginal students will contribute to this shift.
"You can't be what you can't see. Setting high standards and building a positive school culture all contribute to building quality relationships for Aboriginal and Torres Strait Islander student success," she said.
Related Stories:
A powerful ice-breaker for Indigenous engagement
Closing the gap, one inspired student at a time