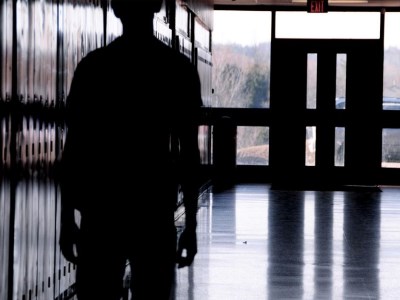 A new report coinciding with Anti-Poverty Week shows that one in six schoolchildren are living below the poverty line.
The case studies – from the Australian Council of Social Service (ACOSS) and the Social Policy Research Centre report,
Poverty in Australia 2016
– indicate children and parents living below the poverty line require essential support to lift them out of a generational cycle of destitution.
The report said 2.9m Australians, mainly women, live below the poverty line, with 36% of people receiving social security payments living below the poverty line. Alarmingly, it revealed that child poverty in Australia had increased by 2% over the decade to 2013-14.
Dr David Morawetz, founder of the Social Justice Fund, said the increase meant that better early childhood education for all 0-5 year-olds was needed, adding that the needs-based Gonski reforms would make a significant difference.
"We need to implement in full the Gonski needs-based system for school education. That will enable disadvantaged kids to get the extra help that they need," Dr Morawetz told
The Educator
.
"We also need to increase the single parent payment. Right now, 40% of kids in single parent families are living under the poverty line."
Dr Morawetz also suggested that the Newstart Allowance – as well as "most of the other child-related welfare payments" – be increased to help struggling families support themselves and their children.
"More than 730,000 [one child in six] children live in poverty. In single-parent families, four children in 10 now live in poverty," he said.
"After 25 years of uninterrupted economic growth we can do better than this."
A comparison by the Organisation for Economic Cooperation and Development (OECD) of poverty rates for 2014 puts Australia behind Iceland, Denmark, the Czech Republic, Finland, Norway, France, Luxembourg, The Netherlands, Slovak Republic, Sweden, Norway, Ireland, Germany, Slovenia, New Zealand, Belgium, Hungary, the United Kingdom UK and Poland.
The OECD had Australia's poverty rate at 12.8%. However, the ACOSS report puts the rate higher, at 13.3%.