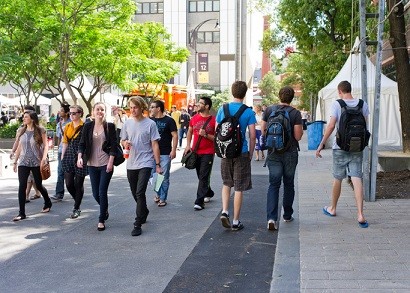 Students from NSW are inviting school students to walk out of school on 30 November to call for "real climate action to protect our future".
Students across Australia are expected to join the 'Big School Walkout for Climate Action' led by the Australian Youth Climate Coalition (AYCC), on the same day,
"We are striking from school to tell our politicians to take our futures seriously and treat climate change for what it is – a crisis," read a statement on the group's website.
"They can show us that they care by taking urgent action to move Australia beyond fossil fuel projects and get the job done of moving us to 100% renewable energy for all."
However, Prime Minister Scott Morrison condemned the national strike, urging students to stay in school and avoid the protest.
"Each day I send my kids to school and I know other members' kids should also go to school but we do not support our schools being turned into parliaments," Morrison told parliament on Monday.
"What we want is more learning in schools and less activism in schools."
Greens MP Adam Bandt, who met with some of the students involved and supported their decision to protest, said the PM was "unbelievably out of touch with young people, not only in Australia but around the world",
"These students want a leader to protect their future, but they got a hectoring, ungenerous and condescending rebuke from someone even worse than Tony Abbott," Bandt said.
AYCC spokesperson, Laura Sykes, said Morrison had shown "irrational outrage" to students who care about their education.
"It was shocking see our prime minister condemning students as young as eight, who are sacrificing a day of schooling to stand up for a safe climate future," Sykes told AAP.
"When young people try to have a voice in politics, Scott Morrison is shutting them down, yet he's happy to listen to the coal lobby and big corporations who continue to profit from making climate change worse."
The Australian Youth Climate Coalition (AYCC) has been contacted for further comment.