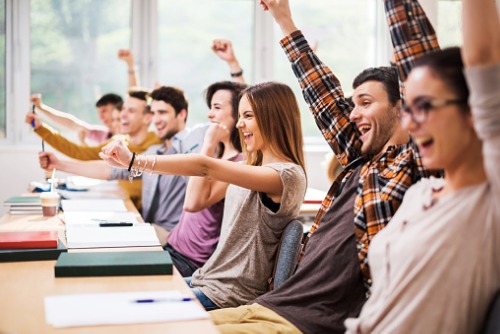 On Friday, over 276 students from across Australia celebrated receiving their International Baccalaureate (IB) Diploma Programme (DP) and Career-related Programme (CP) results.
The students joined a community of over 1.85 million graduates, in 152 countries, who have all demonstrated the knowledge, skills and determination to address Australia's greatest challenges.
The IB, founded in 1968 in Geneva, is described as a program to achieve the "intellectual, personal, emotional and social skills needed to live, learn and work in a rapidly globalising world" and is designed for students who have "excellent breadth and depth of knowledge".
The first IB School launched in Australia in 1978 and has seen a steady uptake as the benefits to teaching and learning become clear.
This year's graduation rate marks a 5% increase 2018 in the Asia Pacific region. To deliver these results the IB processed more than 623,000 examination papers in 72 languages.
Over 13,700 examiners across the world worked together to establish accurate, internationally-benchmarked grading criteria across subjects, and ensure consistency throughout the evaluation process.
Dr Siva Kumari, the IB's director general, extended "heartfelt congratulations" to students worldwide receiving their results.
"They have shown a thirst for knowledge, a determination to succeed and a conviction in their ability to take on their next best step equipped with high quality preparation," Kumari said.
"Higher education institutions and employers alike are telling us we need young people who can collaborate, communicate and think critically while creating new knowledge."
Independent studies have found that Australian universities perceive the International Baccalaureate Diploma as better preparation for tertiary study than non-IB curricula.
Other studies conclude that the IB Diploma exceeds Australian Curriculum requirements, providing a greater depth of knowledge than state-developed curricula.
"Our alumni are addressing the challenges humanity face with open-minds and creativity. I wish this year's graduates all the best for the future and for making our world better," Kumari said.
Paula Wilcock, the IB's chief assessment officer, gave thanks to the "global community of teachers, invigilators and examiners who ensure that every student receives a fair and, meaningful result".
"I look forward to continuing to develop assessments that challenge students to go beyond not just what they know, but how their studies fit into the wider context of our world," Wilcock said.