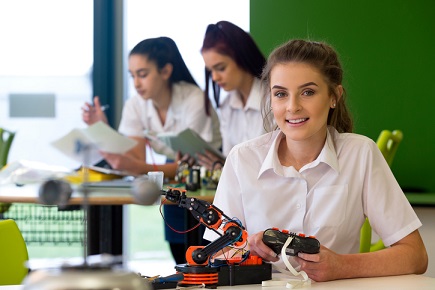 A new study has found that converting educational environments from single-sex to co-ed leads to falling academic results for both boys and girls.
The study, led by Christian Dustmann, Professor of Economics at University College London, follows separate research released earlier this month warning that single-sex schools
could disappear by 2035
.
However, Loren Bridge – executive officer of the Alliance of Girls' Schools Australasia – said the latest study "proves without doubt" that girls and boys do better in single-sex environments.
"Other studies have shown that students' in single-sex schools outperform their co-ed counterparts, including the recent analysis of Australia's NAPLAN results by ACER," Bridge said.
"This study goes further and shows that students' academic performance actually falls when they move from a single-sex environment to co-ed environment, and continues to decline the longer they stay in a co-ed environment."
Bridge said the study found that girls are more disadvantaged in co-ed classes because of factors such as boys' disruptive behaviour or a teacher's attention being diverted to boys.
However, she added that boys are also disadvantaged, contrary to commonly held belief that boys do better in co-ed environment, boys' academic performance also suffers in a co-ed environment.
Single-sex schools face challenging trend
A comprehensive new study released earlier this month that found single-sex schools may be headed for extinction, claiming there are no tangible benefits to separating students according to gender.
The Australian Council for Educational Research found that students in co-ed schools learn at the same speed or even faster than their segregated counterparts.
"In terms of the compounding influence of being in a single-sex school over time, there appears to be no value add in numeracy achievement and even a decline in reading achievement over time in single-sex schools compared to co-educational schools," wrote research fellow Katherine Dix.
Dix also noted that single-sex schools are in fast decline – in 2015, just 12 per cent of students attending independent schools were in a single-sex establishment. The paltry figure has fallen from 24 per cent in 1995 and 31 per cent in 1985.
"If this trend continues, there will be no single-sex independent schools in Australia by the year 2035," wrote Adelaide-based Dix.
Related stories:
Single-sex schools could disappear by 2035
Single-sex schools out-performing co-ed – study