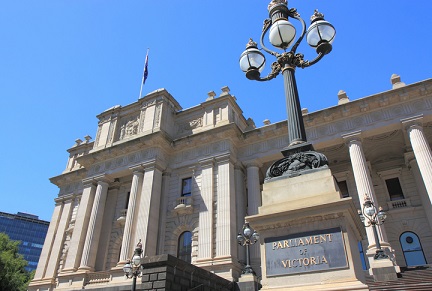 The Victorian Government has announced sweeping changes that will give students a greater say in shaping the direction of their school.
Today, the state's education department announced that starting from next year student members will be included on all government secondary school councils and given full voting rights.
The Department said it will be consulting students, parents, principals, teachers and support staff to fine-tune the details of the ground-breaking initiative.
Under the new changes, students elected to school councils will get training to help build their leadership capacity, so they can become better leaders both at their school and in the broader community.
A school council's three main responsibilities are overseeing their school's annual budgets, strategic plans and its policies.
They can also be involved in raising funds for school-related purposes, maintaining school grounds and facilities, reporting annually to the school community, and representing and taking the views of the community into account.
Victorian Education Minister, James Merlino, said the issue had been repeatedly raised during his time as Minister and that he was "very proud" to be taking the initiative on.
"Young people should have a say in the future direction of their school. We want our kids to be future leaders in our communities and developing these skills is a crucial step in making that happen," Merlino said in a statement today.
"These student members will have full voting rights on the council and it is our expectation will play a key role in deciding the future direction of the school."
Related stories:
Student parliament getting things done for Alstonville Public School
Inspiring progress through empowerment