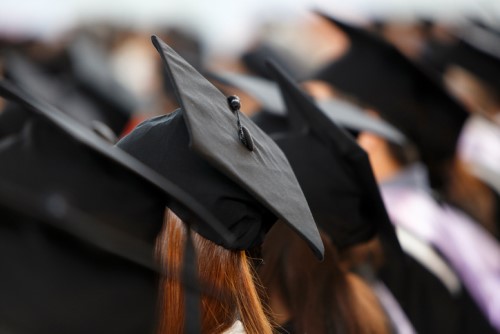 Schools are failing to prepare students for the workforce they'll enter once they graduate, a new report has warned.
The NSW Business Chamber Report said that if the next generation is to be ready for study and work, responsibility must be shared by government, educators, parents, students and industry.
Illawarra Business Chamber executive director, Chris Lamont, said it was vital the school curriculum is redesigned and delivers education outcomes that ensure students are prepared for work or further study.
"Many employers advise that far too many young people they interview don't have basic literacy and numeracy skills to start work when they finish year 12," Lamont said.
"A quality education is more important than ever."
Lamont said reforms to the education system must ensure quality education outcomes in literacy and numeracy and enterprise skills to improve employability or the next generation will face an even greater struggle in securing employment.
The Report noted the importance of supporting teachers and a revamped HSC that provides greater access and recognition for achievement in vocational pathways as well as tertiary studies.
Skilling Australia Foundation (SAF) CEO, Nicholas Wyman, said when it comes to preparing students for the workforce they'll enter once they leave school, collaboration is the way forward.
"If we're going to solve Australia's economic woes of the growing skills gap and youth unemployment rates, sectors need to work together. And I speak from experience because every day I can see collaboration delivering results for young people across the nation," Wyman told
The Educator
.
"There's actually a pilot program that's been humming quietly in the background since early 2016 that has schools, training providers, major Australian companies and multi-nationals collaborate thanks to the Australian Government's $5.1M investment."
Wyman said the Pathways to Technology (or P-TECH for short) program is not "an add-on" to the national curriculum but "resides neatly and naturally within it".
"At its core, the P-TECH model is about collaboration – a partnership between education, industry and community – but it is a partnership with a clear purpose: To provide an industry supported pathway for young people to achieve a qualification that strengthens their employment prospects," he said.
"The P-TECH mission is to develop and support pathways to post-school education that lead to careers in STEM related fields. With support from industry, P-TECH students engage in a rigorous academic program with strong links to real world applications – and real jobs."
Related stories:
Exclusive: Minister highlights impact of AI on schools
'This is not the time to have a crisis of imagination'