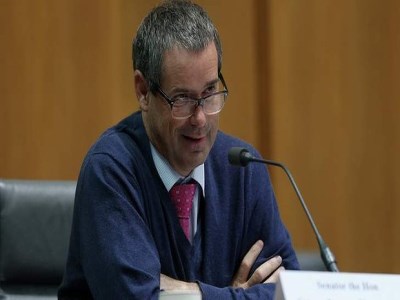 Wanting to know what delayed the passing of the education reform through the Senate this week? It was a 'blatant' political stunt, according to Manager of Government Business, Mitch Fifield.
With just three sitting days before the end of the parliamentary year, Labor Senator Stephen Conroy may have prevented a last-minute deal.
A surprise clause to an anti-red tape bill from Senator Conroy insisting on an open tender process for buying new submarines has now delayed the Government's Higher Education Reform Bill even further during a crucial sitting week in the Senate.
South Australian Liberals have been rallying to have new submarines constructed in their state, and it appears Senator Conroy's manoeuvre was to exploit this in order to further stall a vote on the Higher Education Reform Bill.
"You have said this is what you believe should happen - well now is the chance for you to prove that what you have been saying is what you are going to do," Conroy said.
The move comes amid the Government's plan to allow universities to set their own fees for students, a plan opposed key MP's whose support Government needs to pass the bill through the Senate.
However, there is hope that a $398m redevelopment package for Tasmanian universities may win over the support of Palmer United Senators and independent Jacqui Lambie.
The Greens and all but two of the crossbenchers have supported Labor, and now the Government cannot return to its higher education plan until the red tape bill has been dealt with.
Independent Senator Nick Xenaphon has insisted the higher education vote be delayed until February so that the Senate can properly consider its implications.