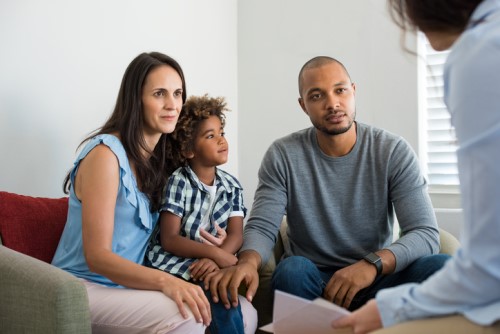 A new survey has revealed that Australian parents are increasingly concerned about the quality of education their children are receiving.
According to the Real Insurance's Future of Education survey of 1,000 Australians, conducted last month, 42% of respondents said the existing curriculum is not equipping students with the skills and knowledge they need in the future.
A significant proportion (78.8%) of respondents said traditional academic subjects do not prepare young people for the work environment they will face, and many of the current skills or subjects currently taught will be irrelevant once they enter the workforce (74.2%).
However, despite the concerns the survey identified a number of positives within the current school system.
A third (33.9%) said innovations in education technology will offer children new opportunities to engage with learning, and the vast majority (87.5%) said they are comfortable with the amount of technology based learning systems used in schools today.
"Whilst engagement with traditional subjects in the classroom is important, we can no longer ignore the impact technology has had, and will continue to have on our society," the report said.
"From early schooling to tertiary education, it is clear Australians believe that education curriculums should facilitate the development of the necessary skills and knowledge that are essential in order for children to succeed in the future."
Relevance of tertiary education
The survey also suggests ongoing evolution of the Australian workplace has parents re-evaluating the importance of tertiary education in the career paths of their children.
Although it is common practice to attend university or TAFE to enhance job eligibility, there is a fairly even divide when it comes to the topic of relevance.
With just over half (50.9%) of university and TAFE-educated respondents saying their current job is directly related to their area of study and a similar proportion (49.1%) saying it isn't.
"When considering workplaces of the future and the next generation, parents have shown a surprising openness," the report said.
For example, close to three quarters (73.8%) of university and TAFE-educated Australians who have children say they would encourage them to consider an alternative path to building their skills and capabilities, as opposed to following the traditional route.
Recognising the need to make the Australian curriculum more relevant to students, the Prime Minister Malcolm Turnbull announced that the Federal Government would implement all of the Gonski report's 23 recommendations.
The report's recommendations include shifting away from a year-based curriculum to a curriculum expressed as "learning progressions", independent of year of age. It also urges strengthening the attractiveness of the teaching and school leadership professions, with clearer career pathways and better recognition of expertise.
"This Review is an opportunity for all levels of government, educators and families to turn around Australia's performance and build a stronger school system," Turnbull said in April.
"This is an opportunity we all must grasp to ensure this and future generations of students get the opportunities they need to succeed."
Related stories:
NAPLAN to undergo 'narrow review'
From best practice to next practice